Since everyone on the Internet has been talking about the cop who claims to have been exposed to Fentanyl, I think it's appropriate to talk about it. I think it's a bullshit story. We give Fentanyl in the ED all of the time. We have patients who use it all of the time. I had one patient who was chewing on her Fentanyl patches. She didn't overdose. Let's talk about this story:
Fentanyl isn't readily absorbed through intact skin. Yes, there are Fentanyl patches, but they are specially formulated and take a long time to absorb. Think about it: if it were that easy to overdose on it, the drug dealers would be dropping from it before they could sell it.
From the American College of Medical Toxicology (ACMT) and American Academy of Clinical Toxicology(AACT): "the risk of clinically significant exposure to emergency responders is extremely low. To date, we have not seen reports of emergency responders developing signs or symptoms consistent with opioid toxicity from incidental contact with opioids...Industrial producers of fentanyl use time-weighted average occupational exposure limits (OEL-TWA) for alfentanil (1mcg/m3), fentanyl (0.1 mcg/m3), and sufentanil (0.032 mcg/m3) to limit exposure. At the highest airborne concentration encountered by workers, an unprotected individual would require nearly 200 minutes of exposure to reach a dose of 100 mcg of Fentanyl. The vapor pressure of fentanyl is very low (4.6 x 10-6Pa) suggesting that evaporation of standing product into a gaseous phase is not a practical concern"
In fact, there has never been a case of LEO opioid overdose that has been confirmed by toxicology.
I watched the video. The symptoms that she is exhibiting are not consistent with opioid overdose. Her respirations are rapid and shallow, and her pupils are far too large for opioids. Nearly every viral story that I have seen is the same. Looks more like anxiety than it does opioids: Dizziness, feels like dying, racing heart, nausea. Look at the pupils.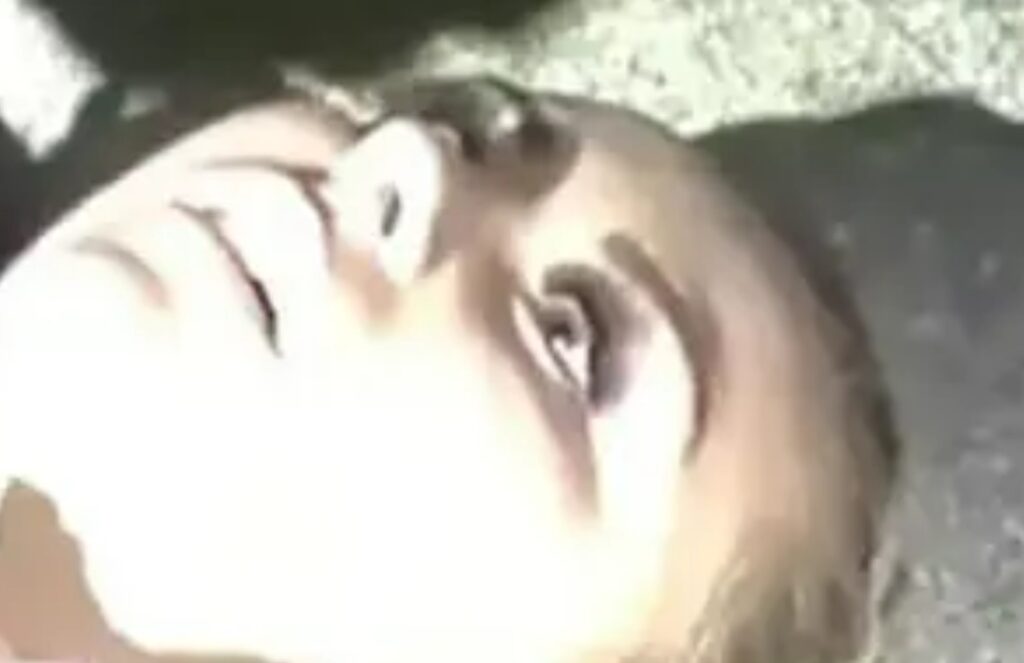 In opioid overdoses, the pupils look more like this: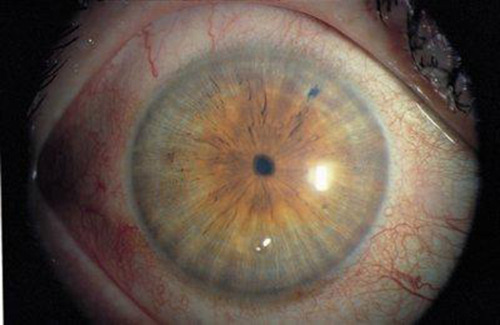 Look, I am not hating on the cops here. It's just that they aren't trained very well in this. Ever since they began giving Narcan to the cops to carry around, they give it all the time to almost everyone, even people who don't need it. The cops got a short lecture on naloxone, less than 2 hours of training in some cases, then were turned loose. Now there are tons of companies making money selling "Fentanyl proof" gloves, and the legend grows with every viral, unsupported video.
The odd part is that multiple doctors have stopped in to the local news channel to report that this video looks nothing like an opiate overdose, but the news channel keeps deleting their comments. I wonder why.