Remember when AOC was advocating an enemies list? They had a website and everything. They were openly talking about targeting Trump supporters and putting them in reeducation camps. They have been making those lists since the 2020 election. The post office is tracking who gets what, like NRA mailers, Trump fundraising requests, and other markers of freedom support.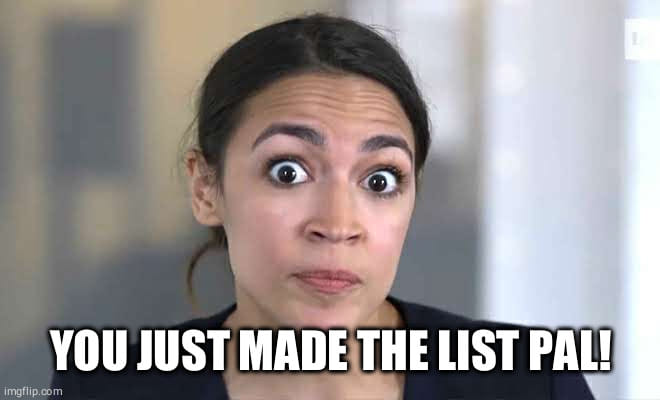 It turns out that they never stopped in that effort. The Federal prosecutors have a list of people who supported, retweeted, or made any comments in support of Donald Trump. They aren't just going after him, his cabinet, his lawyers, and anyone else in his inner circle. That's just the start. They have an official list of enemies of the people. We in gun circles have long said that the only reason for a firearm registry is to facilitate confiscation. Likewise, the only reason for a list of Trump supporters is to populate the reeducation camps that they have already told us we will be sent to.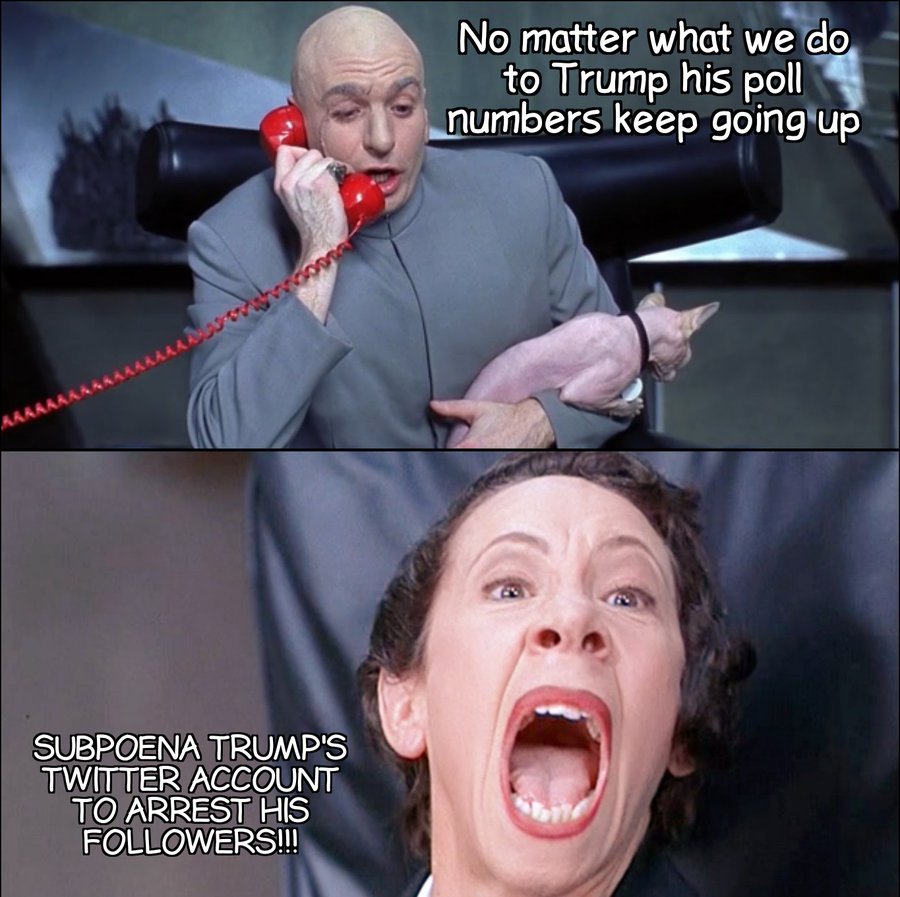 People have called me a paranoid asshole for over 30 years because I have taken the position that gun ownership means being able to resist government tyranny. Now the left is coming right out and telling you their plan to haul you off for reeducation. Do you still think I am paranoid?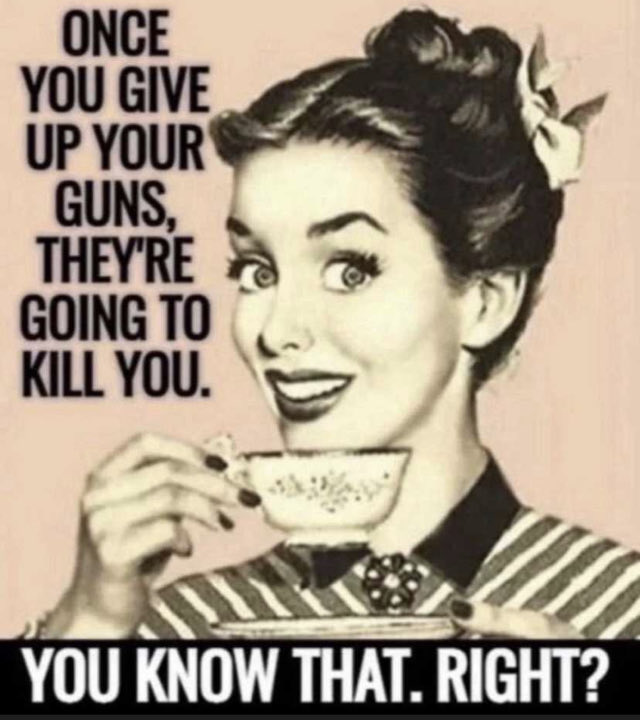 The camps are coming. HRC announced it, as we talked about less than two months ago. Keep an eye out for people who start disappearing. There is no longer any doubt- they are coming. It is now just a matter of timing.
My theory is that Trump will be defeated in one fashion or another, and then there will be an enabling incident that will either occur organically or will be staged. That will be all the excuse that they need to start things off.
Rush your preparations to completion.
Make sure that you have guns, body armor, magazines, and ammunition.
Cache some of them off site. Don't put all of your eggs in one basket.
Know who the people in your area are. Know where the liberals live. Try to figure out who the informers are.
Know how to escape your home neighborhood and your job on foot. Have a BOB in your vehicle. They may come for you while you aren't home.
Practice an escape and evasion plan.
Do it. Your life will probably depend on it. If they DO come for you, don't go quietly in the hope that they will let you go or kill you last. The Soviets have a road built by the residents of the Gulags- there are a million people's bones in the pavement of that road.