Take a look at the National Safety Council's statistics on your odds of dying.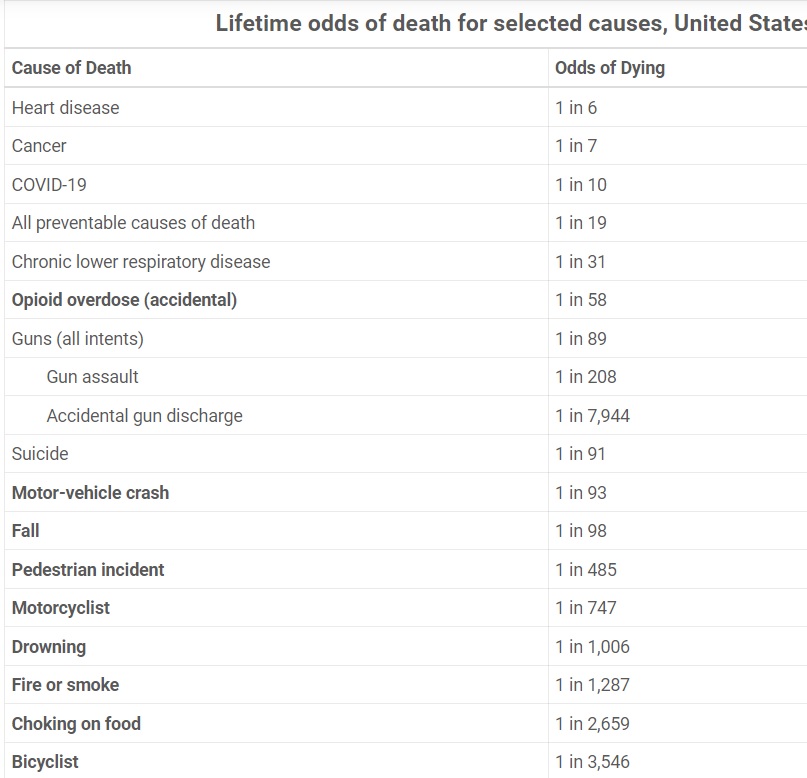 Now that we have exposed the flaw, note that "guns" is the only cause of death that is listed as an object, and not an event or action. You will also note that the math doesn't work. Firearm assault and accidents aren't even close to equaling your odds of dying from "guns." Doing the math, there is a 1.1 percent chance of being killed by "guns," but your chances of dying from a firearm assault or accident are only 0.049 percent. The other 0.61 percent? That is from suicides. So you cut your chances of being killed by "guns" if you take the simple step of not comitting suicide. We see that on the next line, where you have a 1 percent chance of killing yourself.
Taking other steps, like not being a gang banger, a drug dealer, or a violent criminal likewise reduce your risk of death by "guns," but we won't mention that because it doesn't fit the agenda. This is a great example of how people can be mislead by what appears to be solid facts and mathematics applied in a scientific appearing article, when it is really just hokum that is designed to manipulate the reader.