My wife and I will occasionally take a drive to a nearby city and spend the weekend. This weekend, we went to Orlando. On the way down there, we were stuck in a bit of traffic. While sitting in traffic where two highways came together in a merge, two black males in a minivan decided to pass a line of cars by driving in the breakdown lane and then cut in front of us. I would not let them get in front of me. The driver rolled down the window and began yelling and threatening me.
I was hemmed in on all sides by traffic, including a tractor trailer to my left. If I let him in front of me, he would have me trapped. I wasn't going to let that happen.
My wife was busy telling me to just let them in. She was telling me to let them have what they want, which she believed was to get in front of us. I was busy drawing a handgun and placing it out of sight, alongside my leg. I wasn't sure if this was a case of road rage, or the early stages of a carjacking.
This is what I saw, from the perspective of my dash cam, as he attempted to cut us off..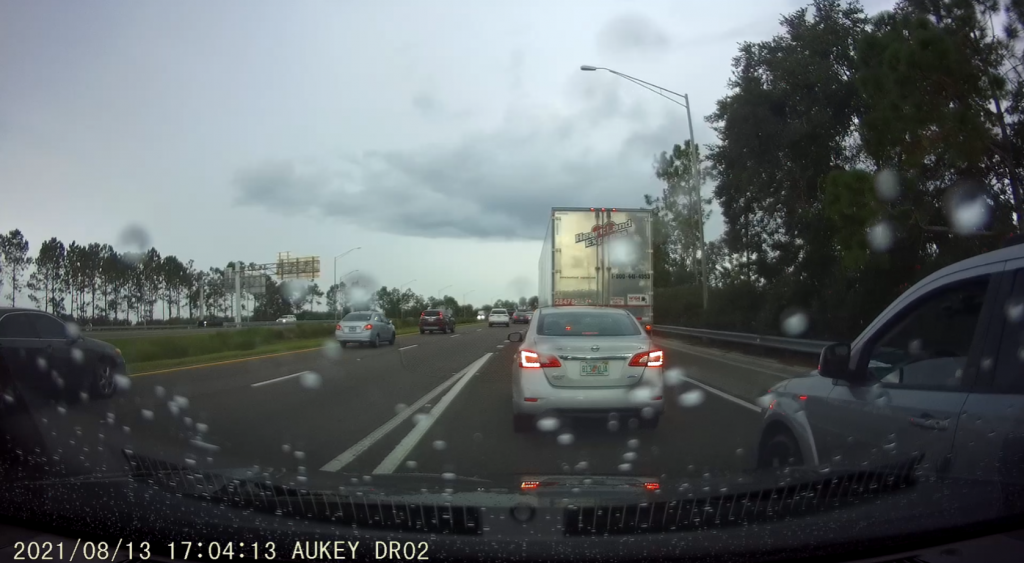 About ten seconds later, I was able to dart to my left, in front of the truck and get out of that situation.