The Nashville shooter's Facebook page had this photo on it: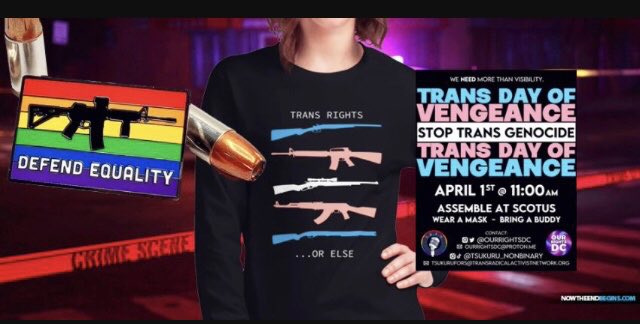 For all practical purposes, we are in a shooting war. Nutbags like this one are the canaries in the coal mine.
Chances of favorable outcome of political efforts is very doubtful. This situation, coupled with statements of the left, along with movements and violent actions carried out by their forces indicate in my opinion that a surprise aggressive movement in any direction is a possibility at any moment. Take all necessary steps to safeguard yourselves and families. Hostilities can begin at any time or place without warning.