I own several types and brands of body armor. Each has advantages and disadvantages. I will summarize them below.
Back in 2018, I bought some body armor for my wife and me. Since we were working as teachers, I got a set for each of us to keep in the classroom. The vests that I bought are made by Bulletsafe. The vests that I got are the Level IIIA vests, cost $300. I found them to be too bulky to wear concealed. With the trauma plates, the vests are upgraded to Level IV, but they are quite heavy when worn that way. My wife's vest is still in her classroom. Since I no longer teach, my vest is next to the bed with the home defense gun and a set of electronic hearing protection. If I need to clear the house, having a Level IV vest on is a great idea, and the weight isn't a concern since I won't be wearing it for long. The company was OK, with the first vest and plate coming on time, but the plate for the second vest wasn't delivered after two months. I originally cancelled the order, but the company made it right. It looks like they were just too successful and were having trouble filling the large numbers of orders they had. I've worn this set a couple of times to clear the house, and twice while I was teaching when we went on lockdown. Mine has a FAK and a couple of velcro tags on it that indicate my blood type and say "Paramedic" on them. One problem that I have with this product is that it covers the shoulder and makes shouldering a long gun kind of difficult.
Fast forward to 2020, and I placed orders for two more sets of armor. The first was a Testudo Gen2 carrier and a set of Level III+ steel plates from AR500. I also put a set of pouches on it that can hold five 30 round AR magazines, a full sized handgun with two magazines, a first aid kit, an accessory pouch, and another pouch that will hold two smoke grenades. (Yes, I have smoke grenades) Delivery was actually faster than the quoted 8 weeks and cost me about $500. One thing: I bought my own pouches elsewhere, as it was cheaper. Even so, at 25 pounds (with armor, handgun, and other gear) that loadout is as heavy as I can wear in Florida's summer heat without being uncomfortable. Toss in an AR, and I am toting about 35 pounds of gear. I would recommend (if you have the cash) that you spend the extra for the lighter plates to reduce weight. That will save you about seven pounds, but will cost another $500 or so. This vest is my Antifa emergency loadout and I haven't worn it other than to see how it fit and how heavy it felt. The good and bad of this setup is that it only covers the vital organs. This leaves the shoulders unprotected but allows long guns to be comfortably shouldered.
The last experience I had with armor was the most promising, but was the worst of them. The company was called Bulletproof Everyone. A concealable Level II vest, it looked interesting: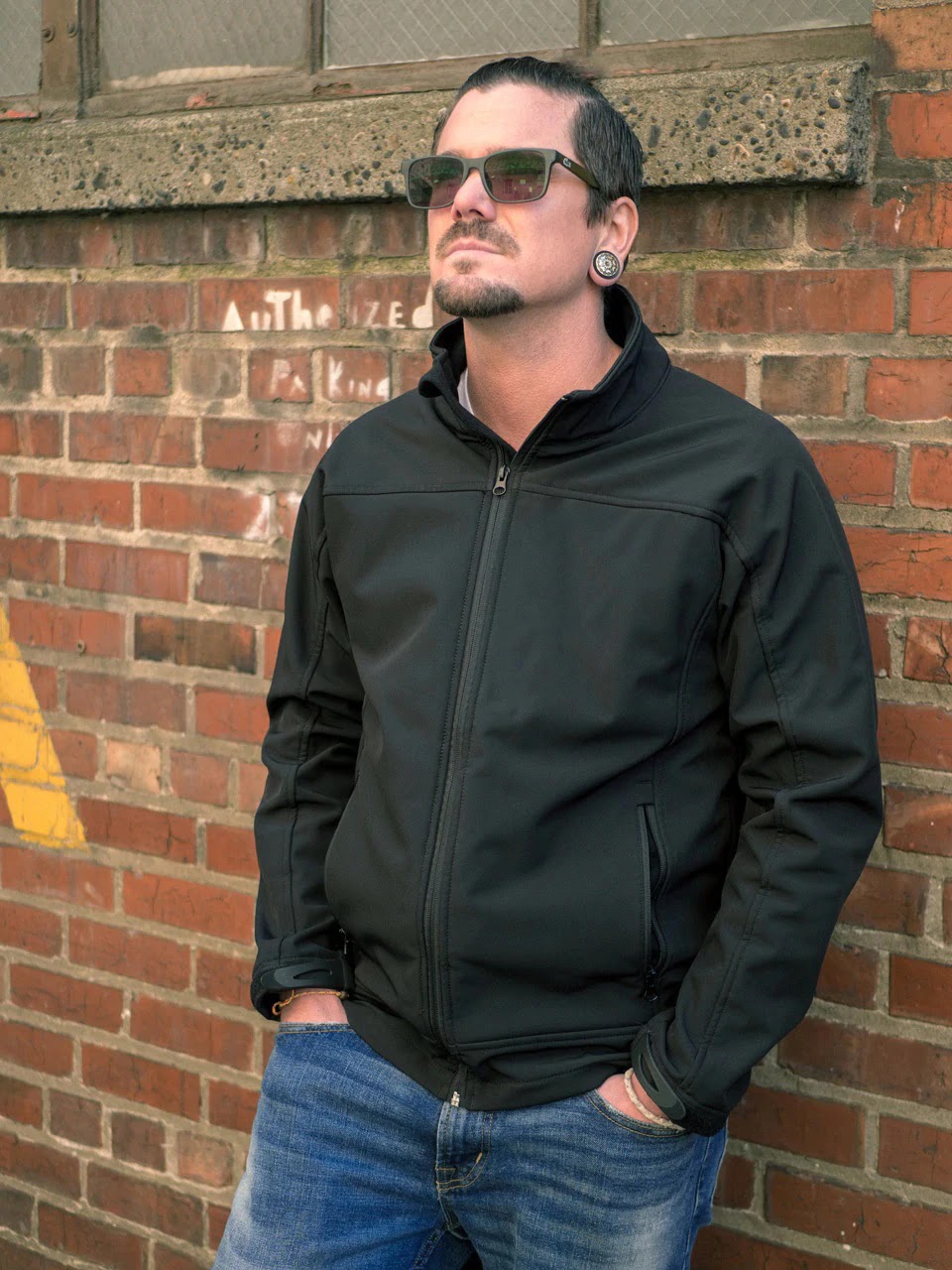 The product was less than ideal. It was just a sweatshirt with pockets for the soft plates sewn into it. It is obvious that it contains body armor. It smelled like chemical scented ass and took months to get delivered. Even though it was only $350, I expected a better product. The first vest I got didn't fit even though I measured. After some complaints and a call to the company's owner, I got one that fit properly, but as you can tell, I wasn't impressed. I don't think I have ever worn it other than to check fit.
So that is my experience with armor.