I was at work last night and the supervisor of security came wandering through the ED. One of the nurses asked him if Florida's new concealed carry law was going to make his job more difficult. His reply was that many people in Florida don't realize that concealed carry doesn't apply to the hospital. When I asked him why the law didn't apply, his reply was that there were three reasons:
Concealed carry isn't allowed on private property in Florida, unless the owner allows it
Concealed carry isn't allowed in police stations, and our hospital contains a "police substation"
Concealed carry isn't allowed in hospitals
When I told him that most of those statements weren't what the law says, he told me that he and the police likely know more about the law than I do, so I should just stay in my lane. Let's tackle his claims one at a time, with this post addressing the "property owner" argument:
The police are the ones circulating the "carry isn't allowed on private property" trope, and I am not sure where it's coming from. I searched the social media pages of every sheriff's office in central Florida, along with a sampling of city police departments. This is what I found: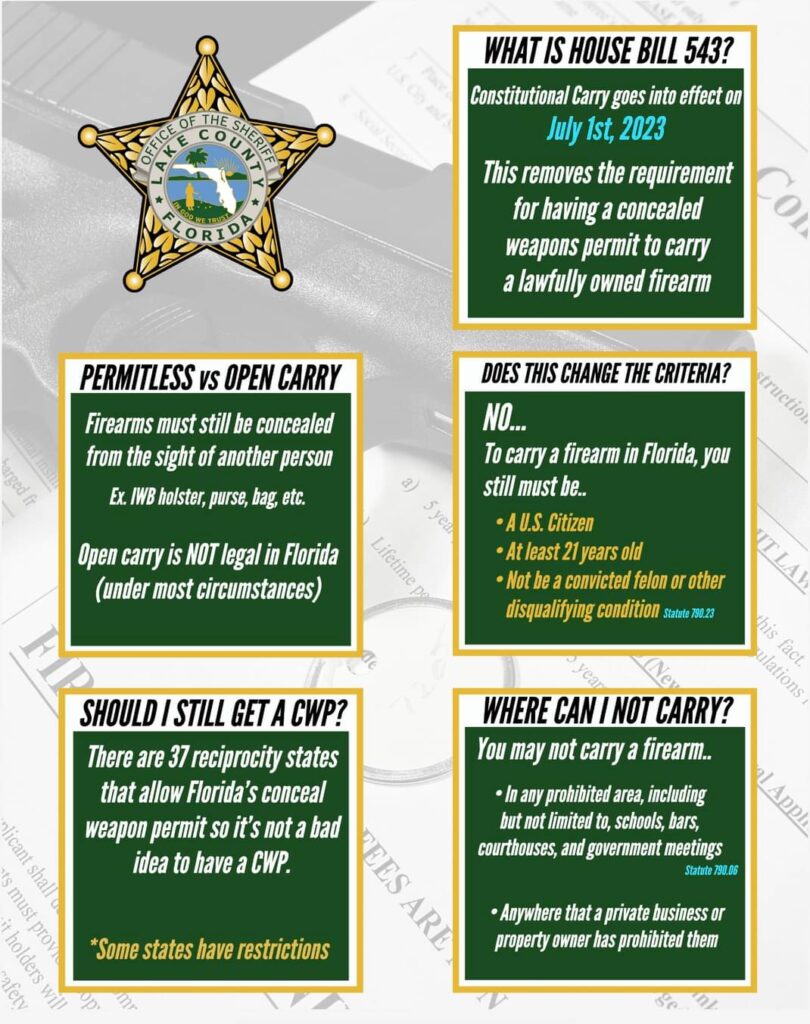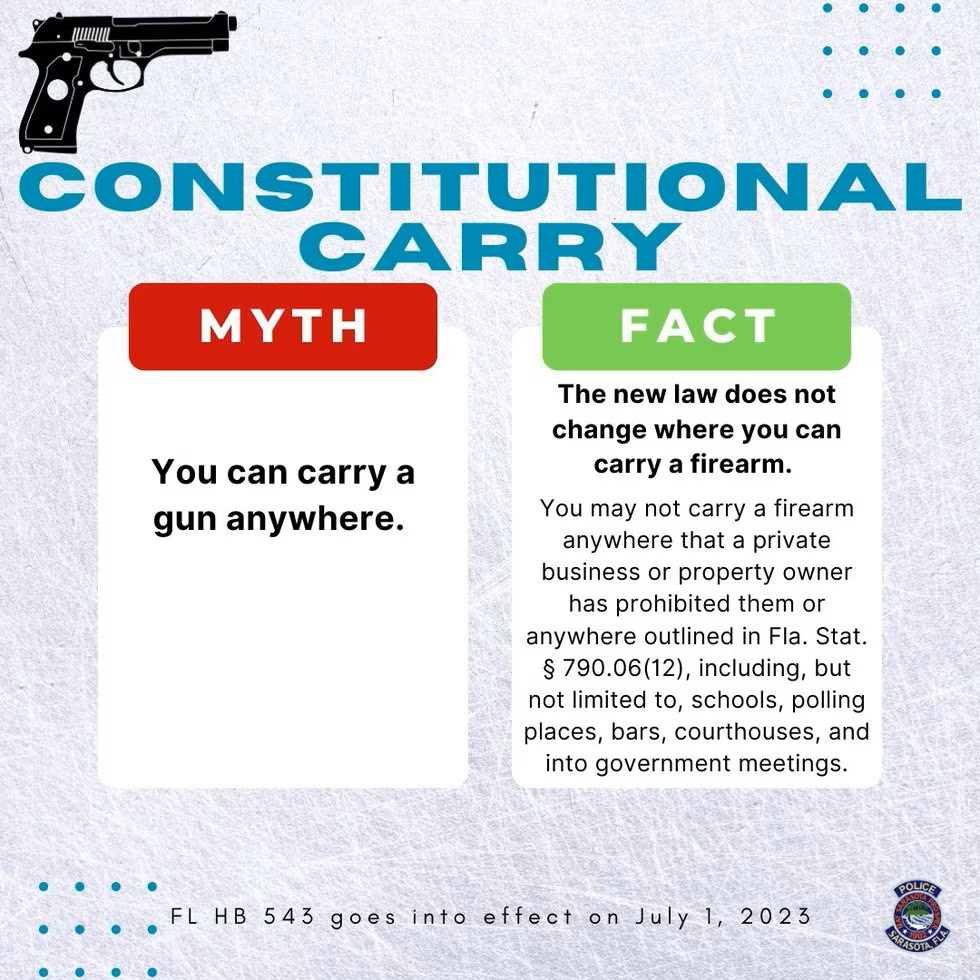 It's being pushed by a fair number of law enforcement agencies all over the state. The problem here is that the law says nothing of the sort. The new law says that a person who doesn't have a permit but would otherwise be eligible for one may still carry a concealed weapon or firearm wherever they could carry that weapon if the DID have a permit. There is a list of places off limits to carry that can be found in 790.06(12). Property owners prohibiting carry is not anywhere on that list.
The only statement that could be construed as allowing a property owner to prohibit carry is the general property rights that any property owner has. If you are in a place not specifically mentioned in the law as being prohibited for concealed carry, but it has posted "no guns" signs, and they ask you to leave, you must leave. If you refuse to leave then you are breaking the law and can be charged. Even if the property is not posted and you are asked to leave you must leave, but that is different from claiming that the "law doesn't apply" to private property. If they don't ask you to leave, it is legal to carry right past a "no guns" sign.
Since this is being widely pushed by some (but no all) police agencies all over the state, I can't help by believe that this is an intentional misstatement by law enforcement to enforce a law that doesn't exist.
Next, we will take a look at carry in hospitals and police stations.