Here is the latest data for new COVID infections and deaths from the last 30 days.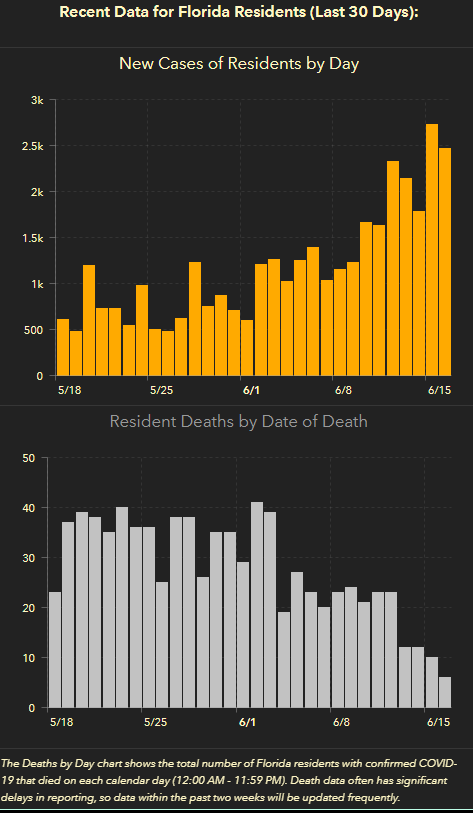 Note that as the number of infections is rising, the number of deaths is falling. Of course, that isn't the case. The reason for the negative correlation is garbage data. That is, in the beginning, we were only testing people who were deathly ill, then it was only people who were symptomatic, and now we have moved on to testing people who are asymptomatic.
All this chart proves is that the people with less severe symptoms, and those without symptoms are more likely to survive.
The press is making a big deal out of the fact that the NUMBER of confirmed infections is climbing while ignoring the fact that the CFR is falling.
It appears that we were all (including medical personnel) bamboozled into thinking this illness was more serious than it was. I will admit it. I was fooled. My apologies to anyone that I wronged in my ignorance.