One of Orlando's worst neighborhoods, Pine Hills, aka Crime Hills, has seen yet another shooting. A woman was found shot to death at 11:20 a.m., then the killer returned to the scene at 4 p.m., shooting and killing a reporter and wounding his cameraman who were out covering the story. Not done yet, he entered a nearby home and shot a 20 year old woman and her 9 year old child. Five victims, three of them black. Where is black lives matter and all of the race hustlers to condemn this? Let's take a look at the killer:
Never mind. No one will care, as long as white people can't be blamed. At 19 years old, he already had a lengthy criminal history, with convictions for burglary, armed robbery, grand theft, aggravated battery, and multiple gun charges. But instead, let's blame "gun violence" so they can later blame gun owners and not the criminals who are running wild on our streets. Let's take a look at murder rates, including white USA versus black USA.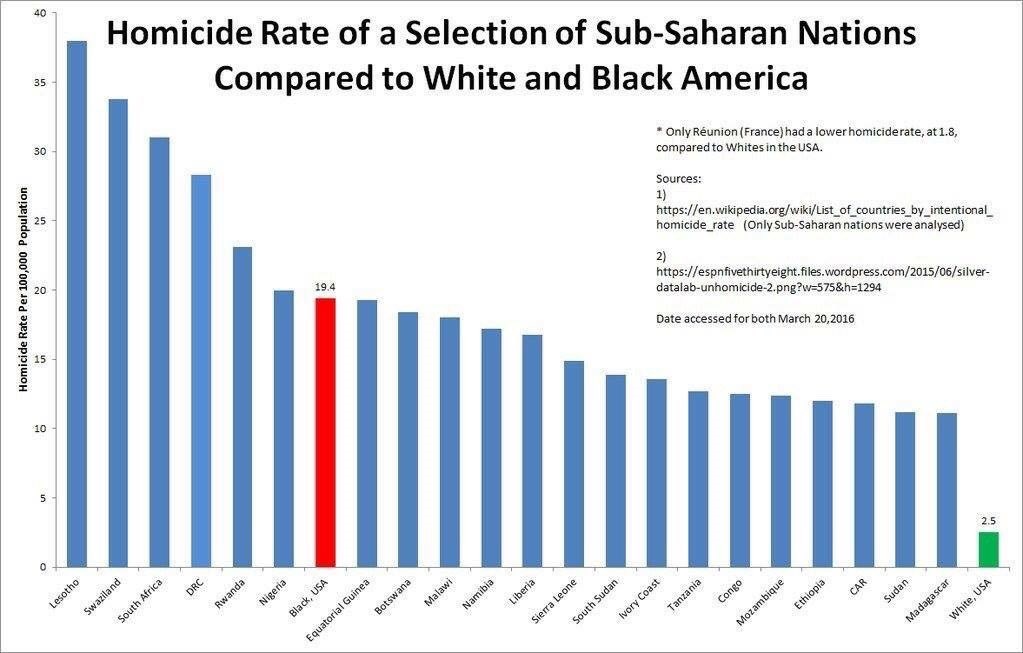 I think I see the problem, and it isn't guns. Look deeper into the story- two of his victims were a 20 year old mother and her 9 year old child. Can things get more obvious?