By now, you have all seen the video alleging that this guy who proports in the video to own "Moonlight Industries" and has a contract with "SEAL Team 6." The video is supposedly of a cop and an ATF agent who came to his door, asking for him to turn in his forced reset triggers. If you haven't seen it yet, here it is:
This video? It's fake. That woman is not an ATF agent. Let me show you how I know. Look closely at her body armor: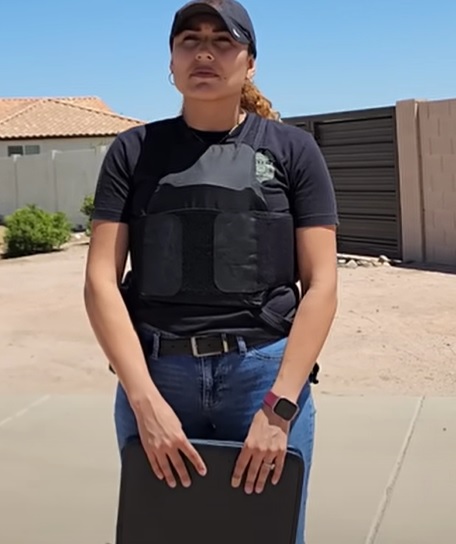 What does the plate in that carrier look like? It's a fucking AR500 metal target, just like this one:
Real ATF agents in body armor look like this:
Note that the ATF can afford real plates for their body armor and don't need to use a $12 target in place of it. The guy with her? His chest rig is bullshit, too. These aren't cops, or ATF, or any of that. That leaves two possibilities:
The guy in the video who claims to be the owner of the FRTs is being punked, or
he is the one doing the punking.
So why is this being faked? Your guesses below in comments: