Yesterday, there was a shooting during a protest in Denver. A member of Patriot Muster was shot and killed. Here, you see the victim (left) and his killer, engaged in a physical altercation:
In response to getting bitch slapped, the killer begins to draw a firearm: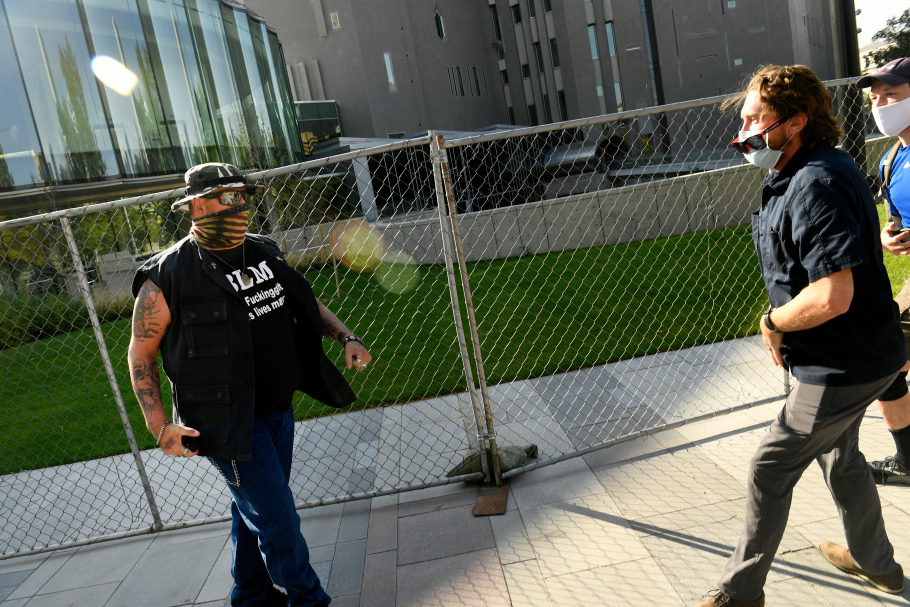 the victim then sprays his soon to be killer with a chemical defense spray: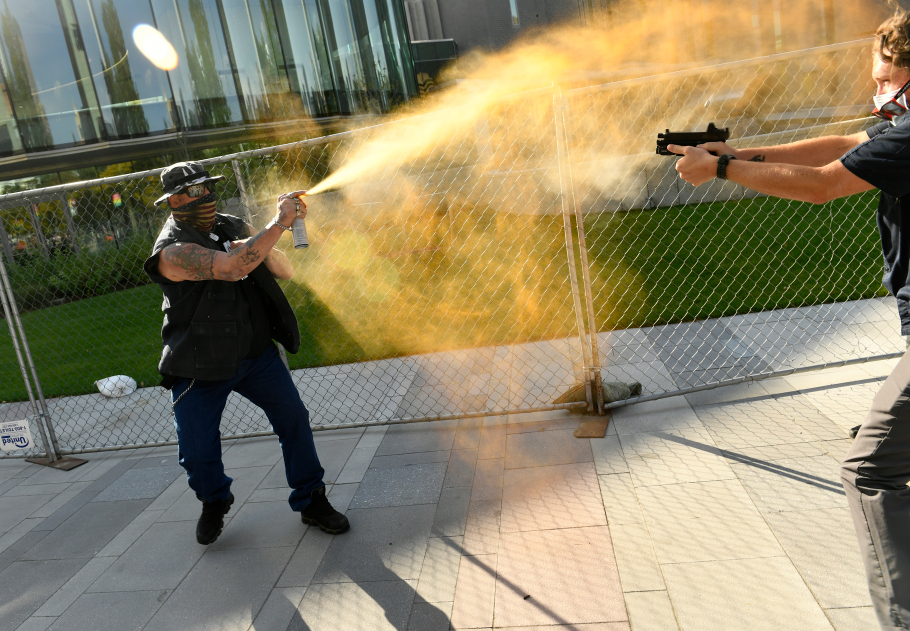 If you look at the above picture, you see the pistol firing and the spent case about 4 inches above the pistol. Zooming in on the victims face, it looks as though the bullet is piercing the right lens of the victim's sunglasses.