Don't think for a second that this isn't being done to influence elections:
The CNN reporter is trying to paint DeSantis as the bad guy because Lee county didn't order mandatory evacuations until 24 hours before Ian made landfall. DeSantis is replying that everyone up to that point was calling for a Tampa landfall. This is what the cone looked like on Monday night. Note that Ft Meyers isn't in the cone, and the NWS was calling for a Tampa landfall. Note also that Ft Meyers is only under a Tropical Storm warning (in blue) and not a hurricane warning (in red) :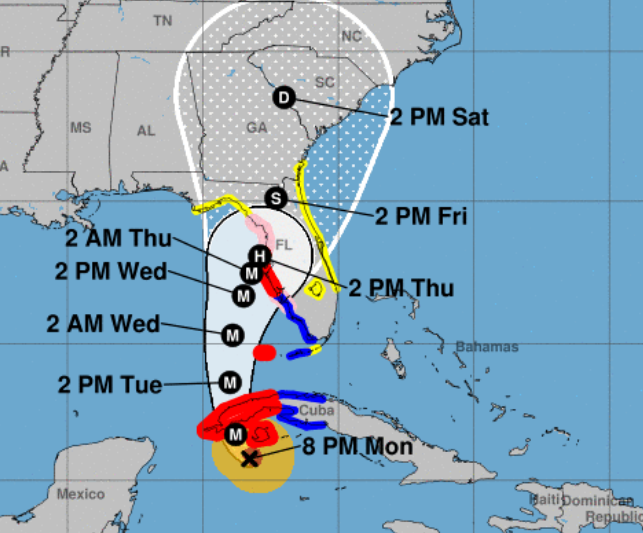 The second point here is this: Why do people wait for the government to tell them to get out? Can't people think for themselves? If you believe that a deadly storm is headed for your barrier island, why wait for someone else to tell you what to do?
This is our supposedly neutral press playing games in order to help Joe Biden, because DeSantis has been owning his wrinkled, senile ass for months and everyone believes that DeSantis is a real threat to his election chances in 2024.