I was just sitting here remembering the time when I was asked to leave a publicly owned gun range because my rifle fire was too rapid. They said that no one was permitted to fire more than one shot every ten seconds. Oh, and my AR was throwing brass too far, and this was a safety hazard. I was firing a shot every second at 100 yards. I pointed out that every one of my shots was on the paper and within the 8 ring, so it wasn't like I was unsafe. The response was that my rapid fire disturbed hunters who were trying to get sighted in for deer season.
The place is run by volunteer range masters. They all have different rules. Some say 2 seconds between shots, some say 10. It shouldn't matter how fast I am shooting if I am doing it in a safe manner. They require all shots with rifles to be seated bench- no standing, sitting on the ground, or prone.
One shot every two seconds is much slower than needed to qualify for handgun. That doesn't matter, because Fudds only care about hunting. They aren't gun people.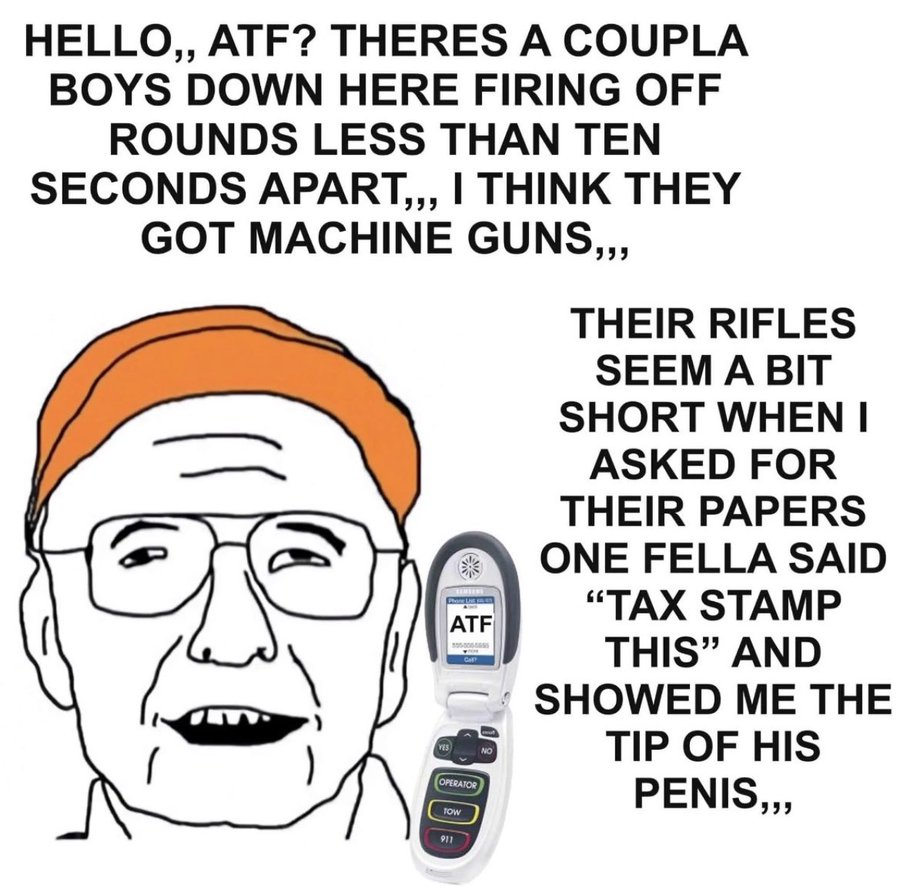 Don't think that deer hunting Fudds will hesitate for a minute to report you to the ATF, if they believe that this will allow them to keep hunting.
In case you were wondering, the gun range was Tenoroc in Lakeland, which is a government owned range that is run by volunteer Fudds and owned by FWC (Fish & Wildlife Commision) .