The collapse of SVB bank is the second largest bank collapse in US history. It's stock price lost 90% of its value in less than 48 hours. Most of the depositors and their deposits are uninsured. People are going to lose billions. Just who was in charge of this place?
The CFO was Joseph Gentile. He was the CFO of Lehman Brothers when they failed.
The Board of Directors is filled with diversity hires who are there because of their woke credentials. They all have pronouns in their bios, which are filled with corporate newspeak. The Head of Financial Risk and Model Risk Management was this nutbag: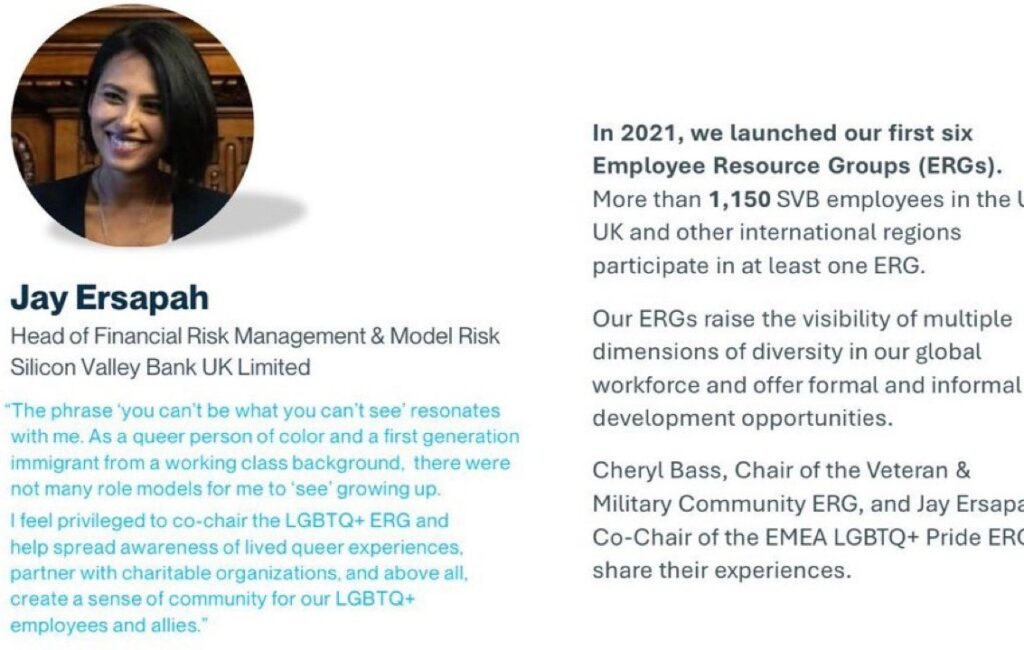 This is what happens when you allow people to manage your money based on woke principles instead of on their actual skill and competence. I hope the depositors at this failed bank enjoy all of that diversity, because diversity is your strength, eh?
Get woke, go broke.