Michigan police went to an ammunition manufacturer and asked them to donate some ammo so the police could practice shooting. For free. The response is hilarious.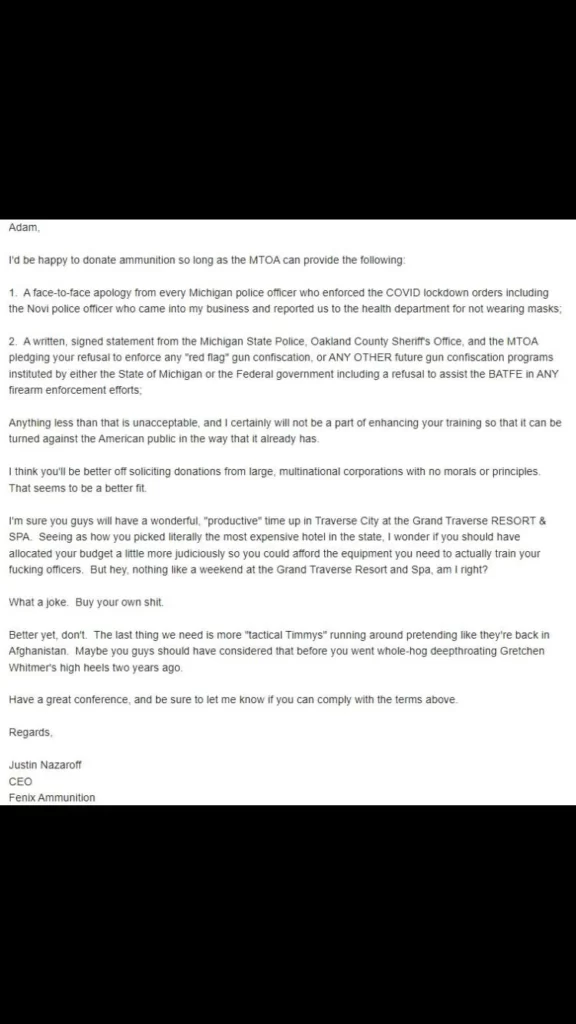 That alone makes me want to buy their ammo.
And no, I don't have any interest in Fenix Ammo and have never been a customer of theirs.