If my employer made me sit through a lecture where I was called a racist simply because I am white, I would leave that training session and be sitting in a lawyer's office within the next 24 hours.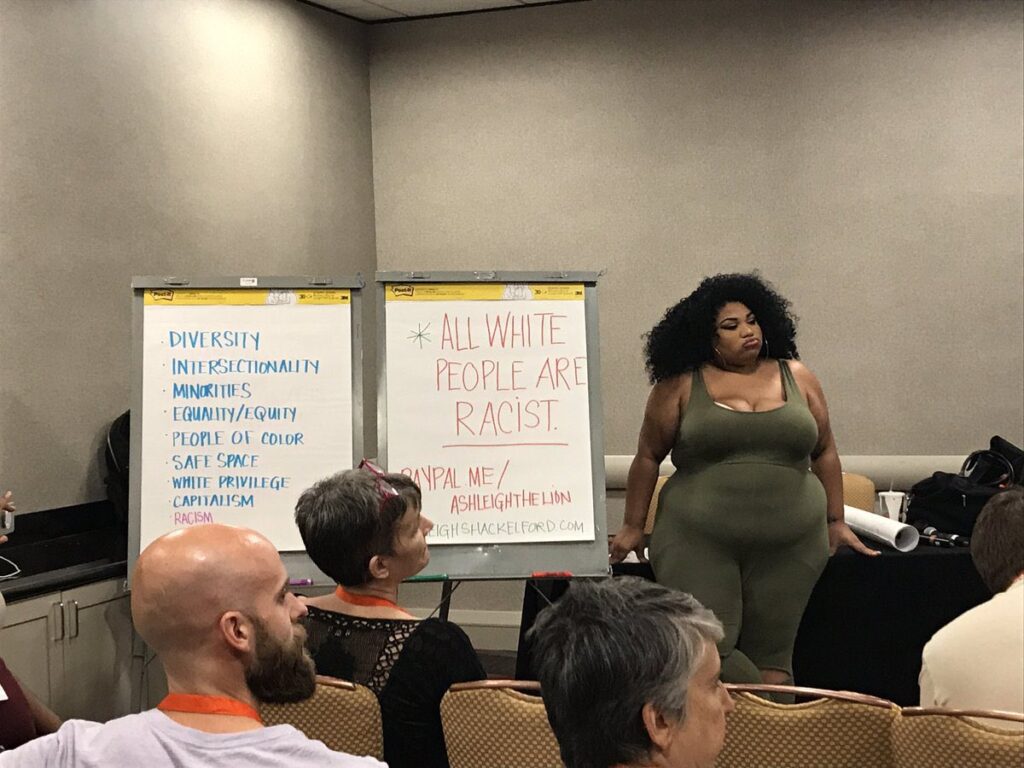 In this class, Ms. Shackelford is teaching a roomful of white people that not only are all white people racist; they will always be racist, or as she so eloquently put it, white people will always be "subhuman-demons."
Normally, I would say "So what?" Except that one of the names that is being bandied about as a future President is a black woman who has this to say about white people:
There are white people who are not as powerful as the system of white people — the caste system that's been put in place — but they still, no matter where they are on the rung, or the ladder of success, they still have their whiteness […] (Whites have a) leg up.

You still have your whiteness. That's what the term 'white privilege' is. It means that whiteness still gives you an advantage, no matter. It is the fundamental issue.
Who is this person? Oprah-
White privilege is the concept that Jayden Smith, Sasha Obama, and these children of billionaires are some how at a disadvantage when compared to me, because I am white. Nevermind that they are obscenely rich and the children of American royalty, the color of their skin makes the difference.