As I said in my previous post, I am in the middle of trying to convert to using a microdot sight for my EDC. The sight is a Holosun 507c. I mounted it on top of my Smith and Wesson M&P9c using a Trijicon RMR mount that fits in the rear sight dovetail. Installing it was difficult because I could't press it using my sight tool.
Right now things are going well, but I am having a couple of issues. First, the good news. Here is 15 rounds at 15 yards on a B29 target: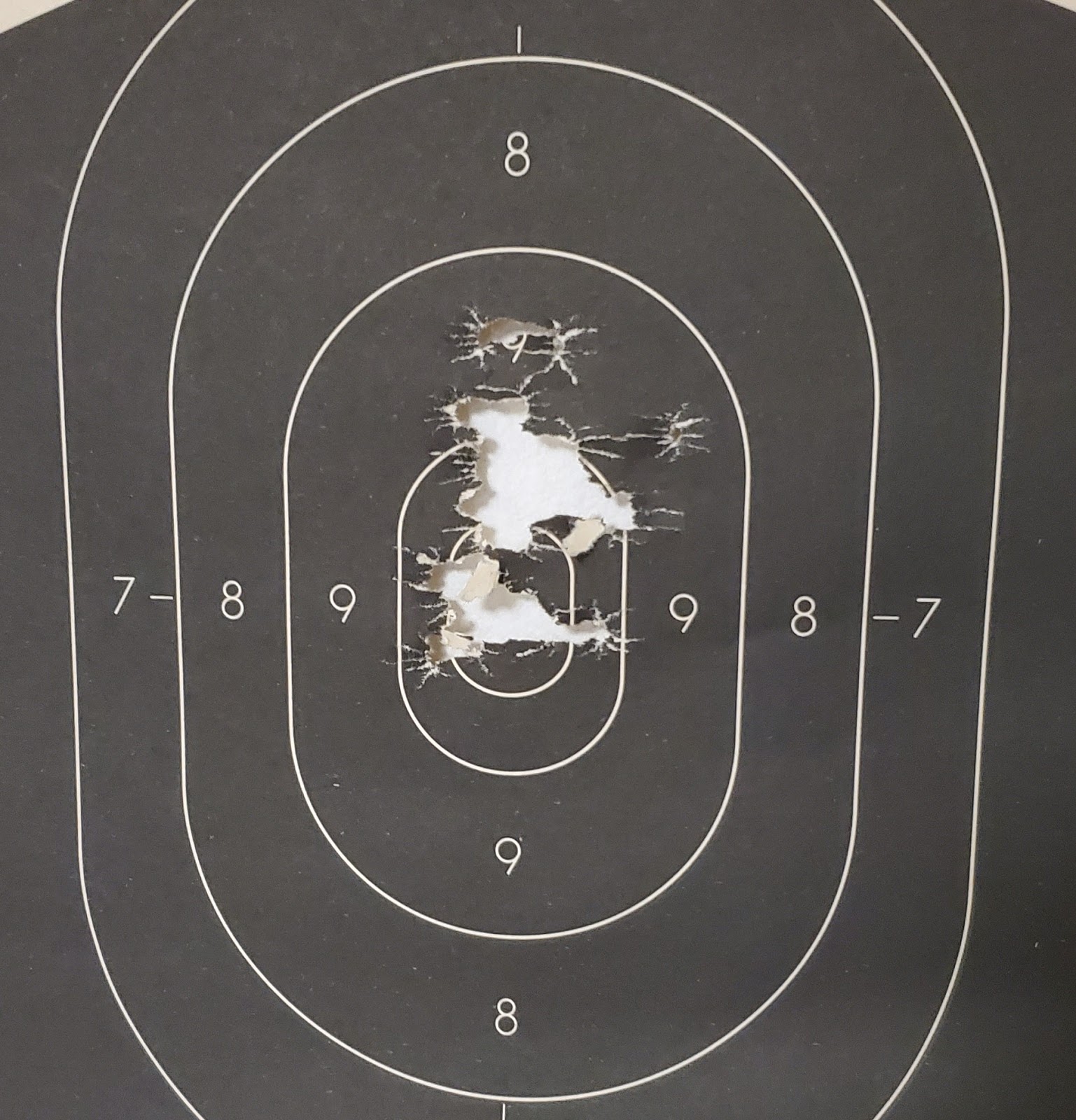 I did that while firing about two shots per second, but I am guessing at the time. That brings me to my first problem: No timer yet. but I am waiting on the delivery of a MantisX.
My second issue is that the time from draw to first shot seems slow. This is caused by having to hunt for the reticle. Once I find the reticle, followup shots are fast and easy. What I think is happening is that I have to stop indexing the pistol as if I was looking for my front sight. It feels like the pistol is pointing too low when I initially present to the target. I think dry fire will fix that.
Still, I absolutely love this sight. It feels like I am faster and more accurate. The answer to my first problem is a timer and the answer to my second problem is practice.