I am not sorry. I don't do trannies.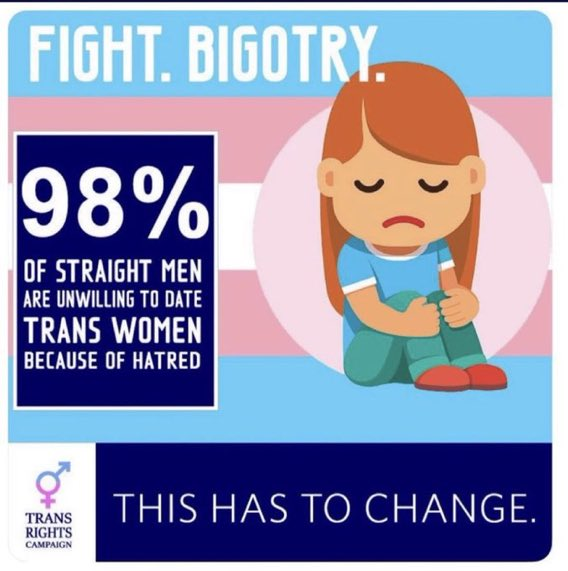 Your so-called "trans rights" don't extend to forcing others to date you, any more than a woman is obligated to have sex with a man, just because he paid for dinner. I choose who I associate with, and no one else.
If you don't like that, tough shit.
and on a side note, why is there a child on this poster about sex?