The people at NASA say that parts of New York City are sinking, and are claiming that this is the reason for New York's recent flash floods. Are people really that stupid? Even assuming that this has been going on that long, New York has only sunk nine and a half inches since the Civil War, only about 5/8 of an inch per decade. Still, I can prove that to be a lie with a couple of pictures. Here are two photos of Whitehall Terminal, where the Staten Island Ferry departs from Manhattan, taken about 60 years apart. The first was taken in 1956, pay special attention to the water level in comparison to the waterfront to the left of the building: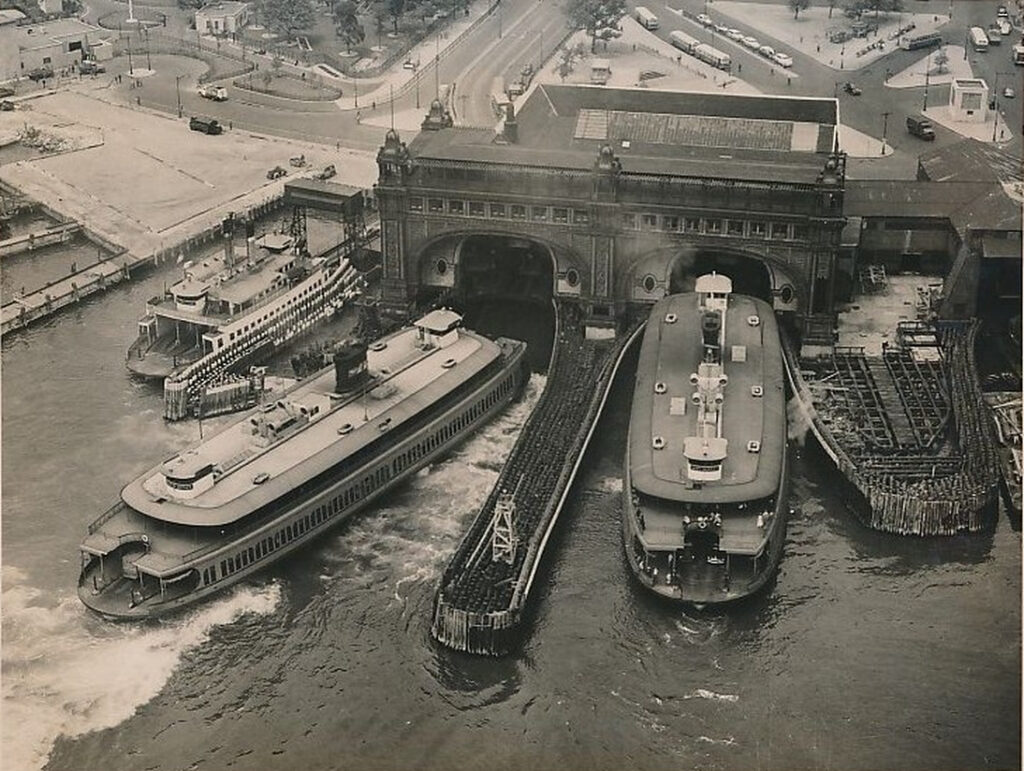 Now the same building, taken in 2014:
Can you see a difference? Of course you can't. Do you want to know why New York flooded this week? Because they had more than 7 inches of rain in less than 48 hours.
The article goes on to say that the ocean will rise an average of .04 inches by the year 2100. Four hundredths of an inch in 77 years. That means nothing. In fact, that works out to an average of 0.005 inches per year, or 0.127 millimeters per year. We can't even measure ocean rise at that level, it's physics.
The margin of error for the synthetic aperture radar that they are using to measure the ocean is one twentieth of the wavelength of the radar doing the measuring under perfect conditions, but is actually less due to atmospheric conditions. The wavelength of Ku band SAR is 17 to 24 mm, making the maximum precision to be plus or minus 1 mm. So NASA is claiming to be able to measure ocean height changes that are more than 8 times smaller than what they are physically capable of measuring.
In summary, we don't know if the ocean is rising or not, because even if it is, we don't have a way of measuring the small amount that it is rising, and even if it is be rising, it is doing so at such a slow rate that it will only rise about half an inch in the next eight hundred years. This is all a scam that is being designed to whip morons into a frenzy, so that they can be more easily manipulated.