In Apopka, one 11 year old player got into a fight with two other 13 year old players, decided that it would be a good idea to go to his mother's car, retrieve her unsecured handgun, then shoot the two 13 year olds.
Apopka police say that they will only be charging the 11 year old with one count of attempted second-degree murder, because the chief of police doesn't feel that it's necessary "to stack charges upon an 11-year-old with no criminal history." UH, he has a criminal history- he tried to murder two people. I would even argue that walking to the mother's car to retrieve the handgun before returning to the practice to shoot the two boys could even be made to support a first degree murder charge. Still, second degree is easier to prove, and an 11 year old can't be sentenced to more with one charge than with the other.
The mother is likely facing a second degree misdemeanor charge for leaving a loaded, unsecured firearm where a minor could access it.
In case you were wondering, here is a picture of the Pop Warner team in question, taken last season.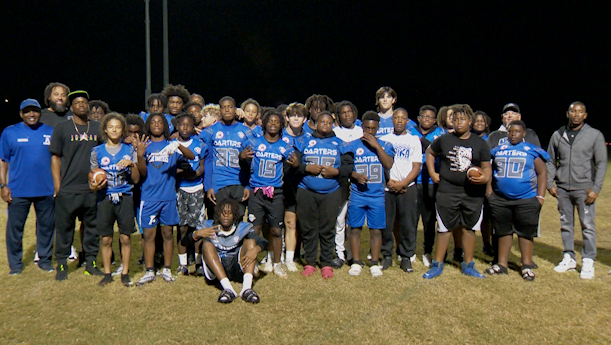 The shooter was likely on this team last season, the 10 and under team.
Yeah, it's what you would expect, and no, I am not insinuating that the shooting happened because the players involved are black. I am not insinuating anything, I am coming right out and saying it.