Look at this picture of a "protester" tossing a Molotov cocktail at a Wisconsin church, and reflect on Florida law: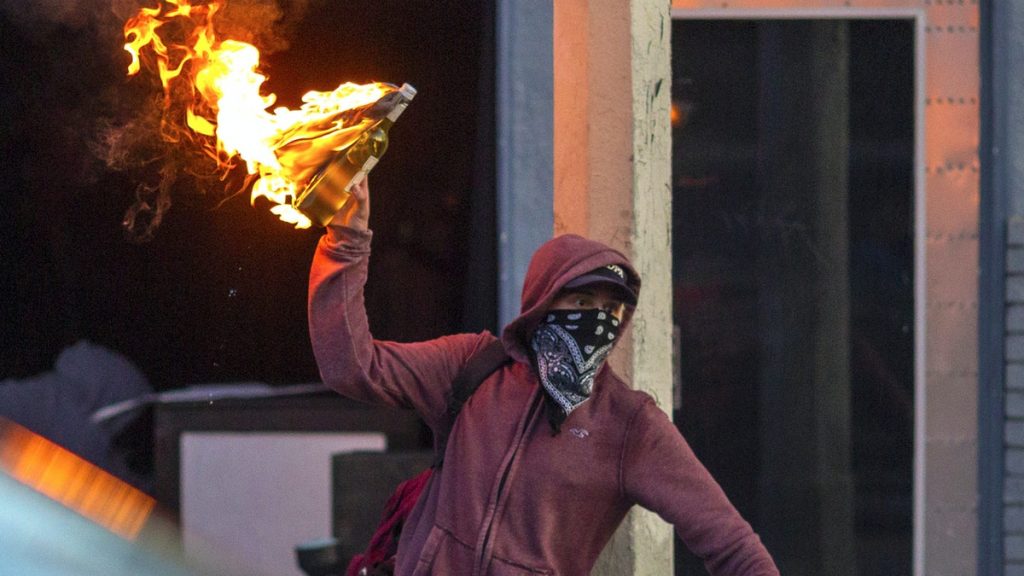 Throwing a Molotov cocktail is arson, which is a forcible felony. A Molotov cocktail is also considered to be a destructive device under 790.001. Throwing one is a forcible felony Participating in a riot whereby the participants are forcibly and violently attempting to destroy any building is a forcible felony under 870.03.
Forcible felony, according to 776.08, includes arson, aggravated assault, and the unlawful throwing, placing, or discharging a destructive device or bomb, and any other felony that involves the use or threat of force.
n Florida, deadly force may be used to protect oneself from death or serious bodily injury, or to prevent the imminent commission of a forcible felony.
If you see this in Florida, deadly force is authorized. You can shoot this fucker dead in the face.