Florida Hospital is a large chain of hospitals located in Florida. In fact, with 22 campuses located throughout the state, it is the largest chain of hospitals in Florida. A non-profit hospital, it is operated by the Seventh Day Adventist church. There are many things that the hospital prohibits on their campus, such as pork products. They are so strict, that the lease for the portion of land that is leased to Wendy's prohibits the restaurant from serving bacon or ham.
Every one of the hospitals is posted with the following sign: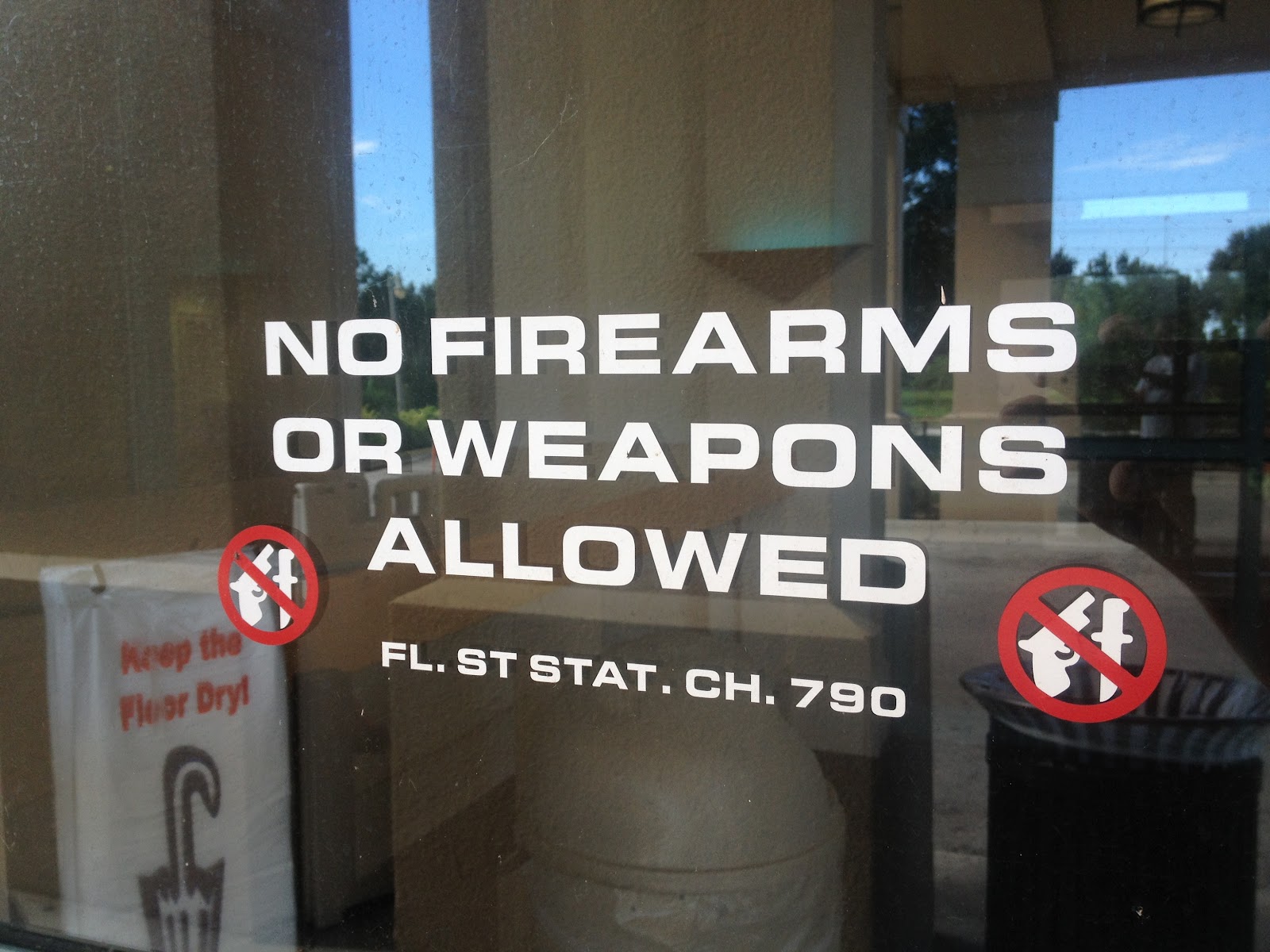 The sign is misleading. Chapter 790 only prohibits weapons and firearms in a pharmacy, and even so, law enforcement and those licensed to carry concealed weapons are exempt. Since you are prohibited from carry firearms unless you fall into either of those categories, that particular law is redundant. There are no laws prohibiting a person with a concealed weapons permit from carrying a weapon in a hospital, nor do signs carry the force of law in this state.
Even so, the law prohibiting weapons in a pharmacy does not extend to the entire hospital, just to the portion of the hospital that is the pharmacy. This sign is deliberately misleading, which indicates to me that the SDA church is being less than honest when it comes to this signage.
I ignore the sign and enter with my weapon anyway.