Since it gets so hot here in Central Florida and the people who live here are always wearing summer clothes that make carrying a weapon problematic, those of us who carry weapons are always looking for comfortable ways to conceal. Enter the Sneaky Pete holster:
It appears like a case for a tablet pc, or perhaps a large cell phone. However, it actually hides a S&W Shield rather nicely: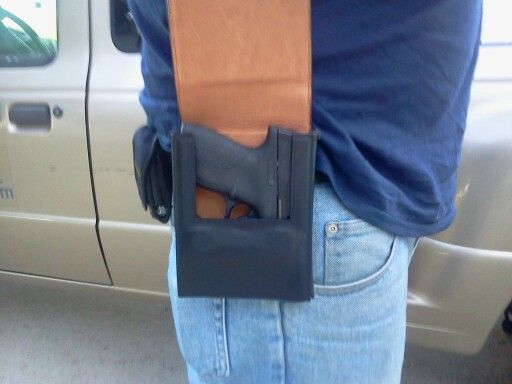 I like it, because it doesn't get a second glance from anyone, and it is of sturdy leather construction. Go check them out. (I have no stake in the company, other than being a satisfied paying customer).