There are many in the self defense community who say you shouldn't have certain types of firearm accessories, shouldn't use certain symbols on firearm accessories, shouldn't, shouldn't, because it will be used to make you look bad in court.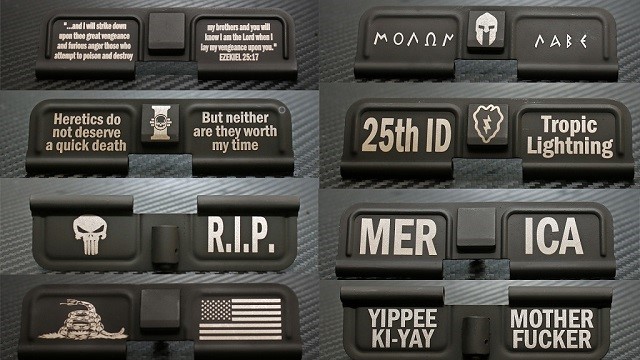 Whatever. A prosecutor will use anything that he can. An example is the trial of the critter in the school shooting that occurred in Parkland Florida back in 2018. The prosecutor in that case is using the lyrics from a song that the shooter listened to before the shooting as evidence of his mindset.
In my opinion, this is a First Amendment issue. Using a song, a stupid cliche, or any other item should not be used against you. Having a dustcover that says "Smile and Wait For the Flash" doesn't change the circumstances of the shoot and neither does listening to a song, but prosecutors are gonna do what the courts let them get away with.