An old man was being beaten on a New York subway car by a group of 'teens.' A local TV weather man, who was also on the train, told them to stop. The weatherman became the target of their beating instead. Since the arrested 'teens' were all juveniles, they were released without charges. Look at the man's injuries: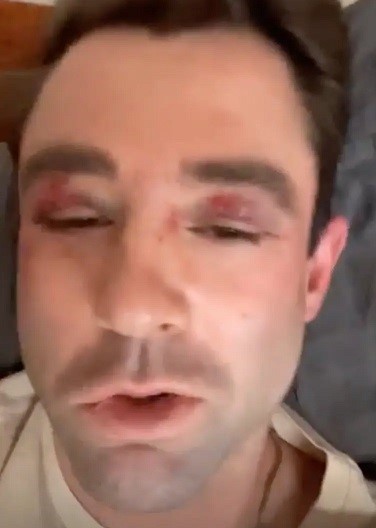 Two black eyes, swollen face. A beating that causes injuries like this are frequently debilitating or even fatal. How can any society look at this as being some kind of lark or harmless crime? My wife keeps asking me why I won't go to places like New York City or why most of the people I know view NYC as a cesspool. This is why. She counters with "stuff like this is rare. You just have to be careful about where you go."
There is no way to know how rare this is, because there are no charges filed. Since there are no charges filed, crimes like this are likely not tracked. Misdemeanors and all. Just harmless fun committed by a bunch of 'teens' who weren't doin nuthin.