The CDC just issued recommendations for reopening schools. They are impossible to comply with.
No sharing of items or supplies? That means no shared textbooks, computers, calculators, or anything else. Where are schools going to get the money to buy all of this stuff?
Desks six feet apart. This means that each student's desk area will occupy 28 square feet of space. My largest class had 26 students this year, meaning that each classroom will have to be about 750 square feet. Not all classrooms are that large.
One child per seat on the bus and skip every other seat. That means a bus designed for 60 can only take 15 or so. How are schools going to get their kids home when some of them already get home 3 hours after school is over?
No changing of classrooms. How are high schools to function? I teach science. How will I teach math, social studies, foreign languages, and all of the other classes students need? Heck, not all students are in the same math classes. Some are in Calculus, others Geometry, some Business math. Everyone is to have lunch in class?
Then there are Federal laws that dictate that certain students get services that I cannot provide. If I follow these recommendations, I am violating several Federal education laws.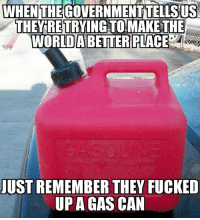 Back in March, the CDC was projecting that over 2 million Americans would die from the Wuhan flu.
They projected that our hospitals would be overwhelmed. To prevent this, we were told that we would all as a nation have to be placed on house arrest. 'Flatten the curve' became our war cry.
The CDC and WHO announced that masks were not effective at preventing infection. Then just a couple of months later, they were made mandatory, then a couple of weeks after that, we are finding out that there is no evidence that masks are effective, but they remain required, because there is no evidence that they AREN'T effective, either.
New York city became overwhelmed. Medical personnel from all over the country were sent to NYC to help out, my son among them. The reports coming from there were downright scary.
We were told that the risk of infection from services was so great, that no self serve stations for food or beverage would be permitted by the FDA. Several restaurants went out of business as a result. More of them remain closed, waiting for that order to change. Even though the CDC now says that there is no evidence that transmission from surfaces is even possible.
When do we believe you?