I had a post all ready to go. It was all about tactics that could be used against these assholes.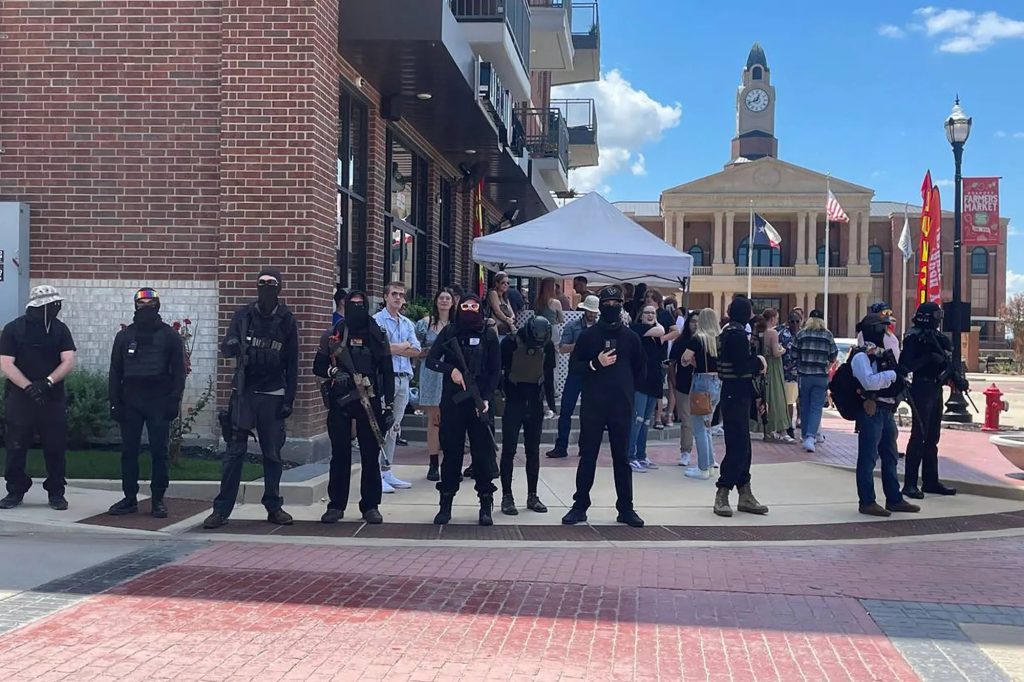 By the time I was almost done with the post, I realized that I was so angry, and the post so violently bloody, I realized that it could be used as evidence. It isn't as if all of the signs of what is to come aren't there.
Our own President is calling half of the nation "fascists." Charlie Christ, who until today was Florida's Congressman for Pinellas county (and current Democrat candidate for Florida Governor) defended and echoed those statements. Then in another speech, the President went on to declare that he would again make "assault weapons" illegal and further said that anyone who opposes that would be facing F-15s and other heavy weapons, seemingly indicating that he is looking forward to bombing American citizens.
Tomorrow night, Biden will be addressing the nation during prime time to talk about the "extremist threat" posed by the 80 million people who voted for President Trump.
"The president thinks that there is an extremist threat to our democracy. The president has been as clear as he can be on that particular piece," White House press secretary Karine Jean-Pierre told reporters this morning. This wasn't an off the cuff gaffe. She said that while reading prepared notes. She said what she meant to say. If you voted for Trump, the President is declaring you to be a traitor, a threat to the very nation.
Whatever he has to say won't be conciliatory. It's almost as if he is trying to be inflammatory, trying to pick a fight. Will he use this speech as a way to cause enough domestic unrest to allow a declaration of "emergency powers?"
This nation is separated into armed camps. They are polarized like no other time since the 1860s:
You have the hard-core Communists of Antifa, BLM, and their cronies. They are armed, violent, and just itching to get their revolution on. They are using the J6 protest as their Reichstag fire, an excuse to seize power.
The so-called MAGA Republicans, who represent the majority of the politically aware right, are sick of the bullshit and are pushing back. They are not looking for a fight, but are well armed and pissed off. All they wanted was to be left alone.
There are the kiddie diddlers. The fags, trannies, and other deviants who see the power vacuum as a way to be able to fuck little kids. The left is content to let them have their way with your kids, as long as they throw their weight behind this commie takeover.
Then there is the "go along to get along" pussy wing of the Republican party, the political whores whose only core value is to do whatever it takes to remain in power, even if that means kissing Democrat ass to stay there. Their chairman is Mitch McConnel. He is ready to kiss Biden's ring, proving that he is out of touch with mainstream Republicans and unfit to manage a Planet Smoothie franchise.
All I know is that this new move to inflammatory rhetoric by the President is not a good sign.
EDITED TO ADD:
It turns out that I am not alone in this thought.