As you all know, I received a 12 hour ban from Twitter with no reason given. After the ban was over, I was given the reason. Here it is: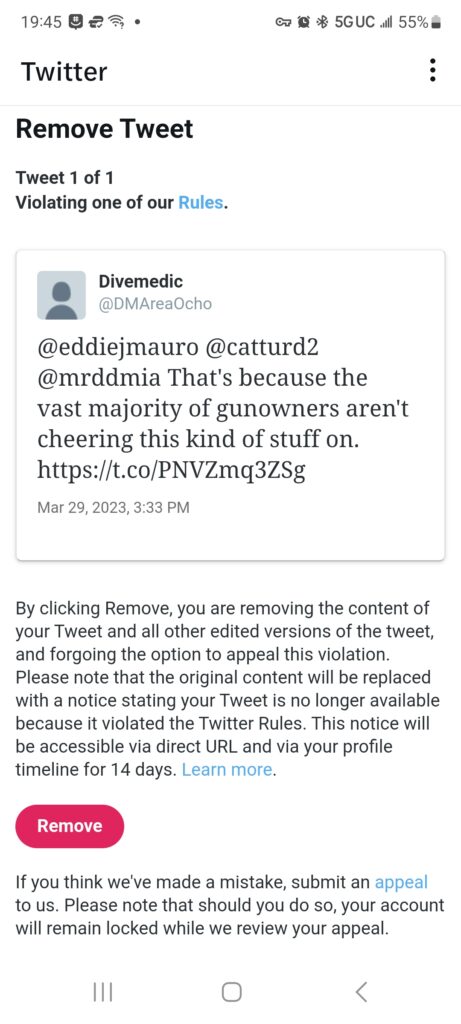 The story here is that some asshole wanted to know why the right was all pro-gun, unless trannies were involved. I responded with the above tweet, and attached a screenshot of the tranny advocating the killing of Christians that I also posted here.
Criticizing trannies got me a ban.
So I removed the tweet. It's their playground and their website, so I follow their rules. However, I will still call them out for taking sides. They are not an immune service provider. The very act of censoring one side of a debate and not the other should make them liable for what they allow to be posted.