The crowds demanding that the police be defunded are not COMPLETELY wrong. That is what makes these protests so effective and why they resonate with so many people. This sign actually makes a good point: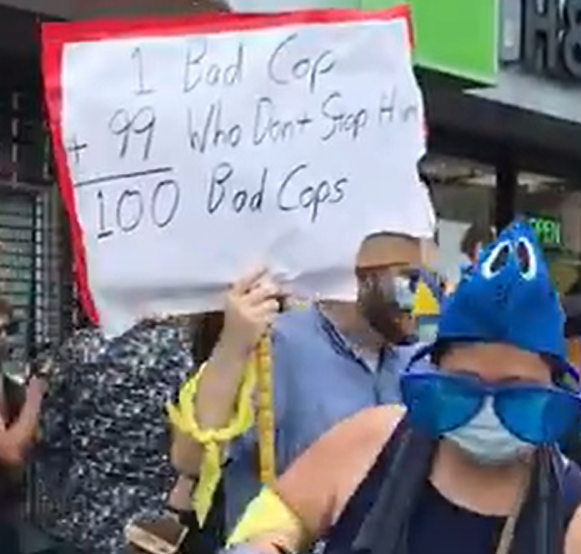 Most cops are good and do their best. With that being said, if a cop knows that other cops are doing stuff like threatening to frame people for crimes that they didn't commit, taking cover behind women and children during a gunfight, or other illegal or immoral acts, yet doesn't speak up (or worse actively covers for them) then they are not good cops either. A cop is found DUI, and police deliberately screw up the arrest so that the drunk cop gets away with it. The cops who did that are bad cops.
Then there is Officer Harless and the city that supported him when he threatened to kill two people who were legally carrying concealed weapons.
Or how about the cops who provide their own probable cause to conduct a search by calling the police tip line from their own cell phone?
Police: You need to clean up your ranks. Speak up. Stop defending the bad cops. Clean your own house. The nation depends on it.