Michelle Obama famously said, "for the first time in my adult lifetime, I am really proud of my country," after the Democrats nominated her husband. Politifact gaslighted the nation by claiming that wasn't what she said, and Michelle had to walk back her comments.
Last week, Tim Kaine's wife, as part of Virginia's Board of Education, denounced the Declaration of Independence and the Constitution as being responsible for slavery. As a result, the US history that will be taught in Virginia schools is one that seeks to vilify the nation's founding, then use that as a springboard to vilify the nation today. Of course, the press and her husband are seeking to walk back those comments, not because they disagree with them, but because she wasn't supposed to say that part out loud.
The left positively hates this country, its government, and everything it stands for. They want to tear it down and replace it with their version of a communist utopia. Never mind that socialism and communism have never worked before. See, the reason that those have never worked before is that people who are as smart as they are have never been in charge.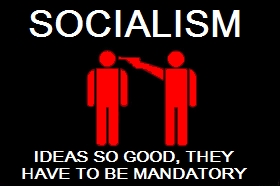 They aren't just grooming your kids to be their little sex puppets. They are grooming them to understand and believe that the little people are simply objects to be owned by their social betters. They are teaching children to be subservient little slaves with no capacity for rebellion or independent thought. They want a nation of serfs, of obedient little servants who can be ruled over by the political elite.
This vision of America, a communist one with them as the leaders, is the reason why they want to disarm you. That's the vision that Tim Kaine and his wife have for us. He wants to disarm and enslave you, she wants to teach your kids that the Constitution and the nation's founders are evil and should be eliminated.
The Democrat party is evil. There is no other way to say it.