There is a new variation of an old crime that all of us need to be aware of: Fake traffic stops. It goes like this. A car with blue strobes slips in behind yours and attempts to pull you over.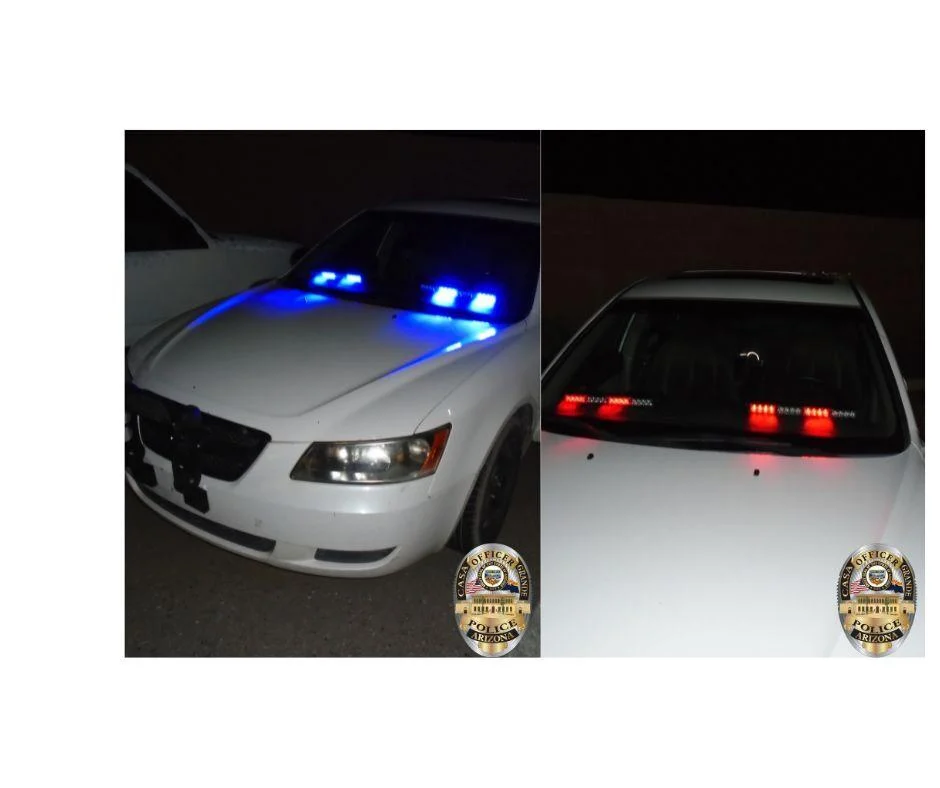 It isn't a new crime. Fake cops initiating traffic stops happens all of the time. The police are more afraid of people not respecting their authority than they are protecting the public, so they advise:
However, police officials are asking motorists to pull over for any emergency or law enforcement vehicle that is running its lights and sirens as quickly and as safely as possible and wait for the officer to approach their vehicle and contact them.

If a motorist thinks that the vehicle may not be an official law enforcement or emergency vehicle, the driver should pull over anyway and call … 911. A dispatcher should be able to confirm that the vehicle belongs to a law enforcement officer.
Of course, if it isn't a cop, it's now too late to get help. The cops will arrive just in time to take a report and perhaps photograph your corpse.
It looks fishy, so you decide to do what police advise: You try to call 911 and verify that the cop is a real one. Your cell phone has no signal. Oddly enough, your GPS mapping systems aren't working either.
It turns out that the "cop" is a bad guy, this is an ambush, and your communications aren't working because they are being jammed by a device just like this one.
Sure, jammers are illegal, but since when do criminals care about the law? So now what? If you refuse to pull over, you are in deep trouble if it IS a real cop.
Hollywood movies and television often portray burglaries as meticulously planned and skillfully executed events like Oceans 11. In reality, these crimes are rarely carefully orchestrated. The vast majority of burglaries are random, opportunistic acts. Until lately, that is. Electronic devices are becoming cheaper and easier to obtain.
There are all sorts of signal jammers, jamming WiFi, Cell phones, and other frequencies. Thieves are using them to jam security cameras and burglar alarms as well.
Keep a sharp eye out.