Two people posted memes to different target audiences during the 2016 campaign. The memes were nearly identical in every way: they encouraged people to vote by sending a text message containing their candidate's name. This way, the meme alleged, you could avoid waiting in long election day lines. The only difference between the two was the voting block that they were targeting. One targeted Trump voters, the other targeted HRC voters.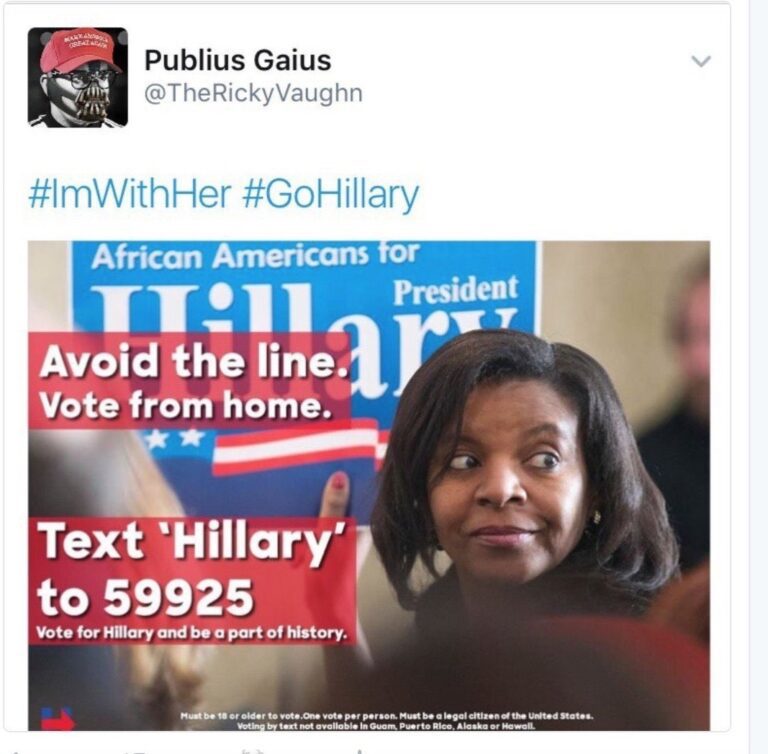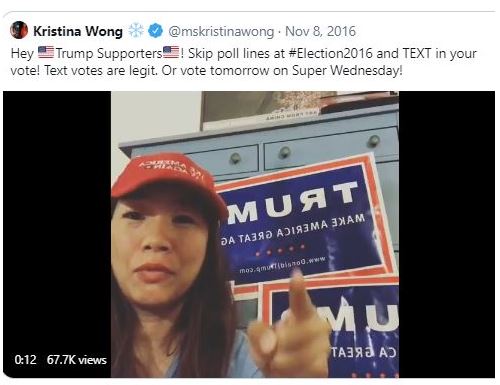 Guess which one was arrested in 2021, has been convicted, and is now facing 10 years in Federal prison?
The Democrat tweet is still live on Twitter.
We have two different legal systems. One jails people indefinitely for trespassing, the other gives people a pass for blinding people with lasers while they burn down Federal courthouses. One jails people of one political faction for doing the exact same thing that they ignore from the other political faction.
The entire Federal legal system has been weaponized. The FBI is investigating people who oppose the Democrats, the IRS is auditing reporters who write damaging articles, social media has been completely subverted, and we are on the verge of being a police state.
As bad as that is, things are going to get worse. Much worse. Just wait until the disappearances begin.