That isn't what the headline says. The headline says "Homeless man gets 10 years in prison for stealing clothes for warmth." Until you read the article. He broke into a house to steal stuff. When the cops found him, he was in possession of methamphetamine. It wasn't his first offense. He got 18 months for the burglary, and 8.5 years for the drugs. He had just gotten out of prison in December for drugs.
Is there anything that gets reported in the press that isn't misleading or an outright lie?
He lost his kitchen manager's job and ended up homeless and using meth. His (public defender) lawyer said Krumwiede does well, but then friends get him drugs. Yeah, that happens to me every time I lose my job- somehow, through no fault of my own, I find myself using drugs.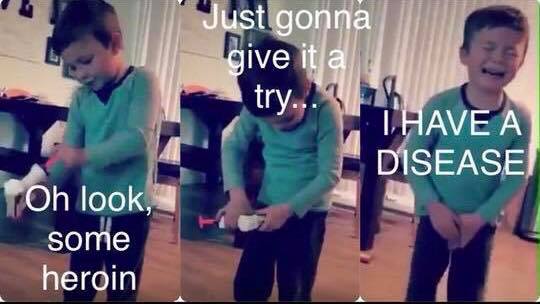 In fact, looking into this loser's record, he has four previous felony convictions. This incident adds two more to that. He was kicked out of the Army in 2012 for drugs.
The only real bright spot in this story is a quote from the judge: "Why should the state of Michigan rehabilitate you? You've only been here for three years. You've done nothing but disrupt this community."