If you will remember, if the outcome of anything affects black people more than white people, it is racist. With that in mind, I post this graphic from the CDC for your consideration: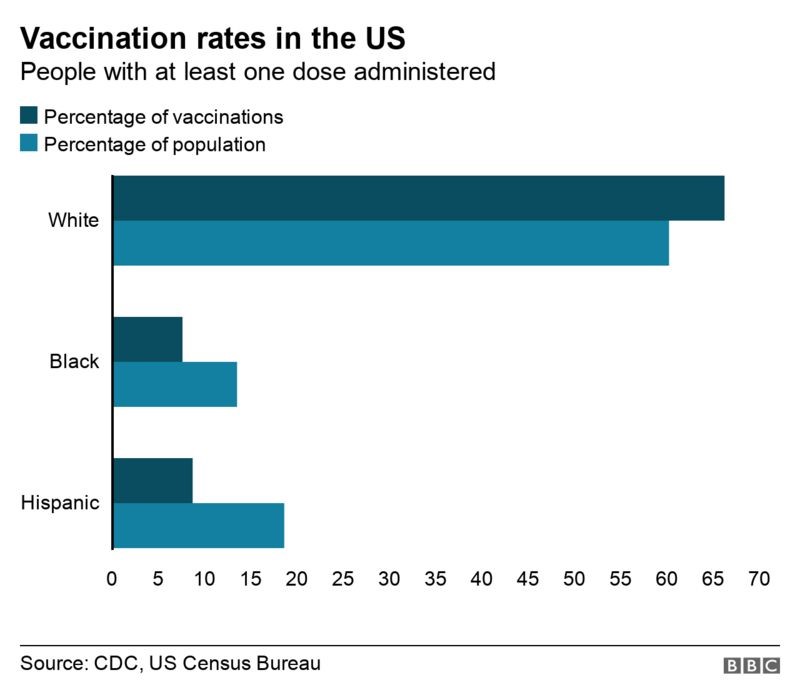 65% of vaccinations to whites, only about 7 percent to blacks.
15 percent of the black population vaccinated, more than 60 percent of whites.
That, according to their definition, is racist.