My wife's favorite season is Autumn. Living in Florida, where the days are still topping out at over 90 degrees, we really aren't getting to see that particular season. My wife wanted to go see the Fall colors, and wanting to keep her happy, I obliged. There were a few reasons for that, but the main one was her complaint that the prepping thing was getting to be too much, and she doesn't want to live her life in a bunker. OK, I get that, so off we went- headed north.
I only had a couple of conditions:
1 We had to avoid any city that was higher than a Level One on my 'Danger Zone" page.
2 We could only travel in states where my CWP was accepted. Since the Florida permit has reciprocity for most of the US, this shouldn't be a problem.
So, on Friday, we headed up I-75 into Georgia. We needed to avoid Atlanta (Zone 2), so we left the Interstate when we got to Macon, GA and headed northeast. My wife wanted to stop at Stone Mountain. I vetoed that. We wound up stopping for the night once we got to Athens, GA. We then travelled on to Helen, Ga.
For those who do not know about Helen, it is a touristy small town with an Alpine theme. It was pretty crowded, and it is a perfect example of why Joe Biden's national mask mandate won't work. The town usually celebrates Octoberfest, but the event was cancelled. The town's businesses and visitors don't care that it was cancelled- this is what the beer tent looked like in the middle of the afternoon: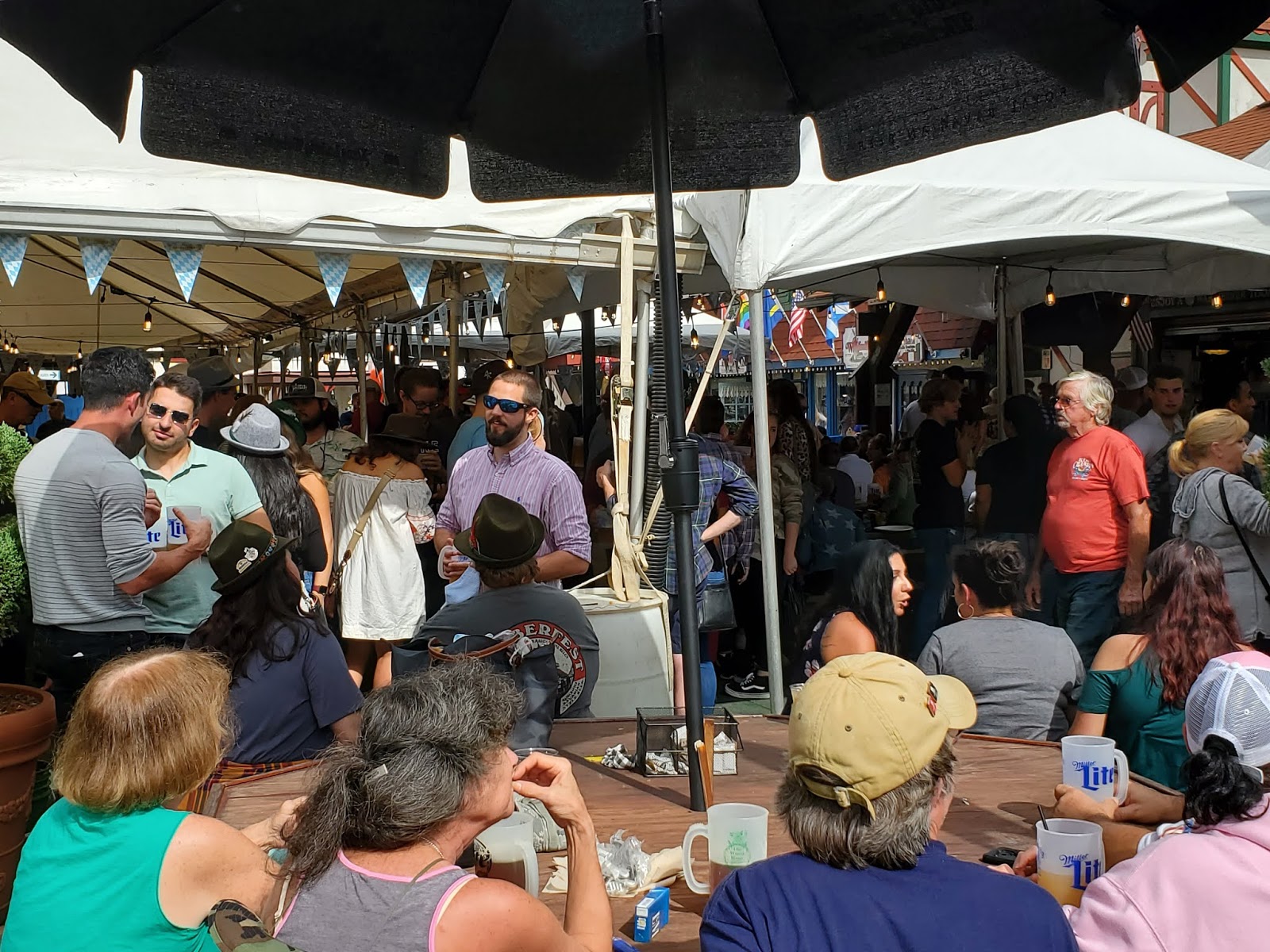 We left Helen and drove to Cherokee, NC. We spent the night there in a hotel, and got to play a bit in the casino. The casino, being a part of Caesar's chain of casinos, has a mask requirement and temperature scan requirement for entry. Still, the staff's attempts at social distancing were unsuccessful.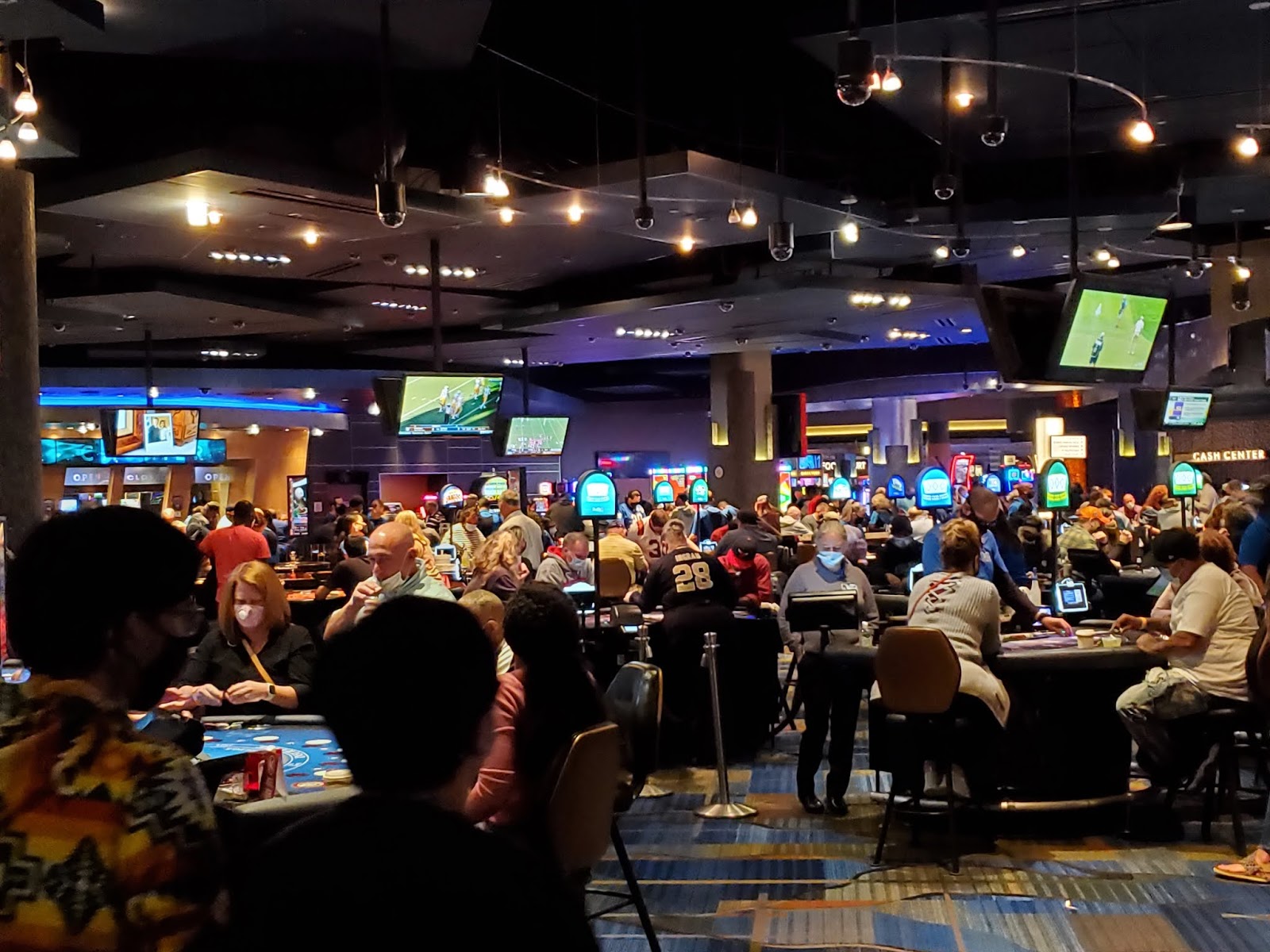 That is NOT six feet of separation.
The western edge of the Blue Ridge parkway is in Cherokee, and we drove that for three and a half hours to Asheville, NC. The highest altitude was just over 6,000 feet. The colors were amazing, temperatures were in the 50's, and the views were spectacular. In Asheville, we caught I-26 to I-95, and spent the night in Savannah, Ga before coming home. So, all in all, a pretty good three day roadtrip.
There are crowds of people out there who want things back to normal. Lift the government boot off the necks of the US economy, and it will take off again. I just don't see that people WANT to be held back any longer.
Speaking of support, I noticed that there were a very few Biden/Harris signs on the route, including lawn signs. There were at least ten times as many Trump signs. I will admit that we avoided the large cities, where I would presume that Biden has more supporters. However, there were not nearly as many Biden bumper stickers as there were Trump, either.
I just don't get the feeling that there is a groundswell of Biden support out there. I would be surprised of Biden has the votes that polling seems to indicate that he has.