People are complaining as housing costs rise. This teacher can't afford to buy a home that she wants, but also complains that rent is too expensive, as rent costs nationwide are above $2,000 for the first time ever. But, hey, she doesn't have to read mean Tweets, so she has that going for her.
"Rents are going up just as fast as home prices are," says Fairweather. Yes, that is how economics works. People buy houses, then rent them out. If the cost to buy goes up, then so does rent. The same thing happens in restaurants, when the cost of food goes up, the prices at the restaurant go up. It isn't rocket science. Take a look: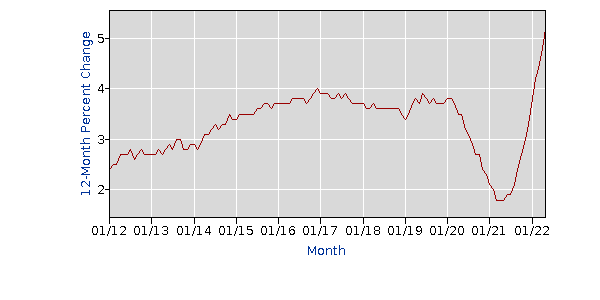 Beginning in February/March of 2021, rents began to skyrocket. Renting a home costs 15% more than it did a year ago. If only we could pinpoint an event that happened in January of 2021 that could be responsible for this rapid increase in housing costs.
Reading her Linked in page, she lists the following as her causes:
Children • Education • Human Rights • Politics • Poverty Alleviation • Social Services
Given that, I am guessing that she voted for Biden. Fuck her. She is getting EXACTLY what she voted for. Boo fucking hoo.