So I decided to take the new 1911 with me to range morning. I arrived at the range with my EDC pistol, the new 1911, 100 rounds of 9mm, and some CCI Blazer in .45ACP. I setup my lane, loaded a magazine with 5 rounds of .45, and squeezed off the first mag full of ammo when I felt a tap on the shoulder. It was the range officer telling me that only brass cased ammo is permitted at the range. But if I wanted to buy some .45 ammo, they had some for sale at $40 a box.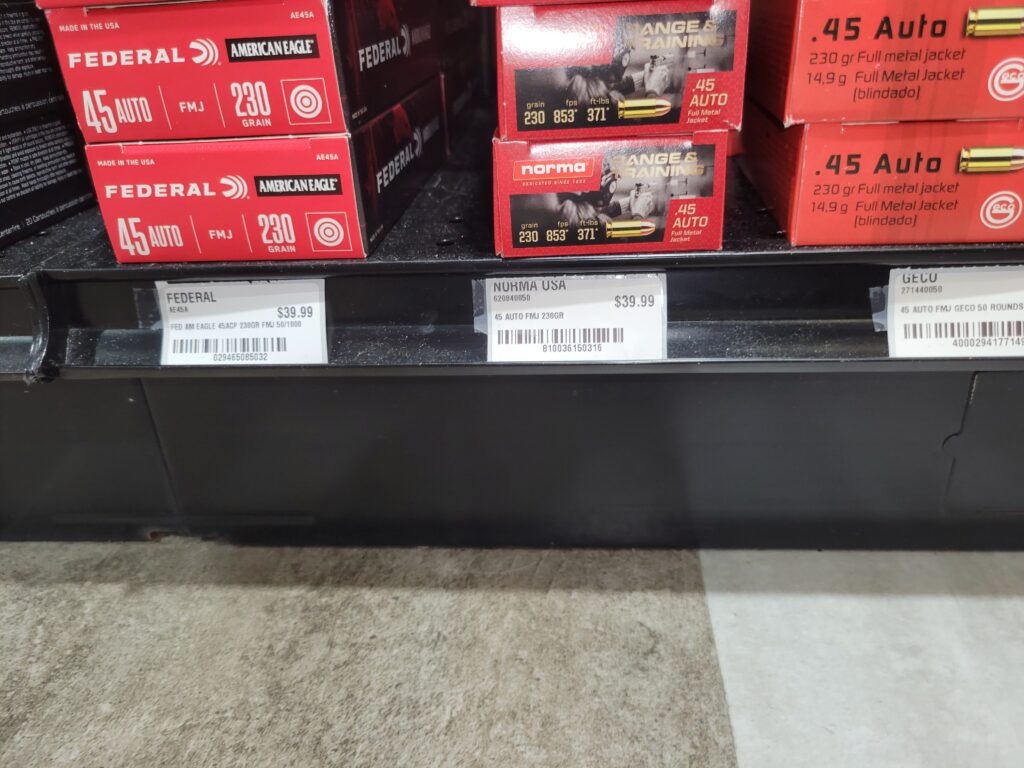 American Eagle at 80 cents per round? I can buy that elsewhere for 54 cents per round, and can buy PMC brass cased at 46 cents per round. No thanks. I don't want to sound like an old man, but I remember when .45ACP was $8 a box, and that wasn't all that long ago.
I had to switch to the 9mm and finish my shooting for the morning. After I was done, I asked the RSO why the ammo restriction. It's because the range sells the used brass to a recycler, and they can't sell steel or aluminum cases. So not only do they sell the ammo at nearly double the going rate, but they are selling the brass and making more money there.
I would love to find another gun range, but this one is only 20 minutes from my house, and there is only one other range within a half an hour's drive. That second range is owned by a dishonest meatsack that I wouldn't trust to sell me a stick of gum. So I can either suck it up and get fleeced by the brass recycling buttheads at the range 20 minutes away, or I can make the 40 minute drive to the third closest range and see if they are any better.
At any rate, I am going to have to order me some brass cased .45 and try to shoot the new 1911 some other time.