When communication by cell phones stops working, most of us can (and should) be able to switch to radios. Still, radio to radio direct communication in the VHF and UHF bands is generally limited to a few miles. To go beyond that, either HF frequencies need to be used, or some sort of a repeater is needed. The issue with HF is that it requires long antennas and is dependent on atmospheric conditions. Not a big deal if we are talking about base stations, but handheld and vehicle mounted radios are VHF or UHF for that reason.
Repeaters allow HAM radios in the VHF and UHF bands to "talk" beyond the horizon. We have already talked about the SARNET, but there are local and regional repeater nets that give quite good coverage. For example, here is the one for west central Florida, centered around Tampa Bay. Just five repeaters cover the entire area.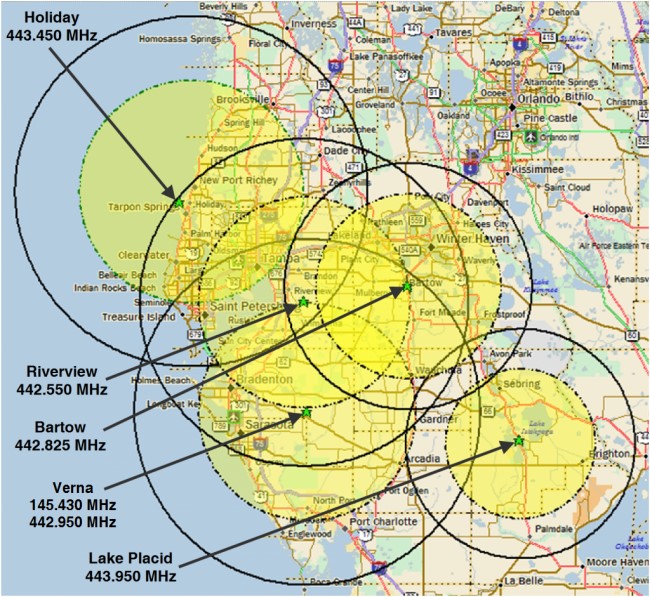 There are over 700 repeaters in the state of Florida alone. There is an excellent tool here that allows you to look for the repeaters in your area on a map. It isn't complete, but it is very useful. Whenever I go somewhere, I always make sure that I have a list of repeaters for emergencies.
I was once in Maine on a fishing trip when we happened upon a car accident in a very remote area where there was no cell phone service. I was able to get the repeater in Millinocket, which was over 50 miles away, and called for help.