I arrived at the range and paid my $20 (plus tax) range fee. I used to have an annual pass (cost $650 for both the wife and I) but we let it expire during 2020 because the COVID shutdown made it silly to pay for a range pass we weren't using. Once they reopened, we didn't renew it because ammo had gotten so expensive that we couldn't go shooting enough to make it worthwhile.
Why? At $20 an hour per shooting lane, we need to go to the range at least three times per month to make it worthwhile to have a membership. Even if the wife and I each took a lane, that still means a range visit every three weeks. Ammo has gotten to be so expensive that we just couldn't pull that off.
In January of 2020, I bought a 1,000 round case of 9mm for $150. So 15 cents a round for 9mm. Then the ammo supply dried up. When I finally DID get a 'good' deal on 9mm, it cost me $150 for 500 rounds of 9mm. That's right- 30 cents per round, for this stuff: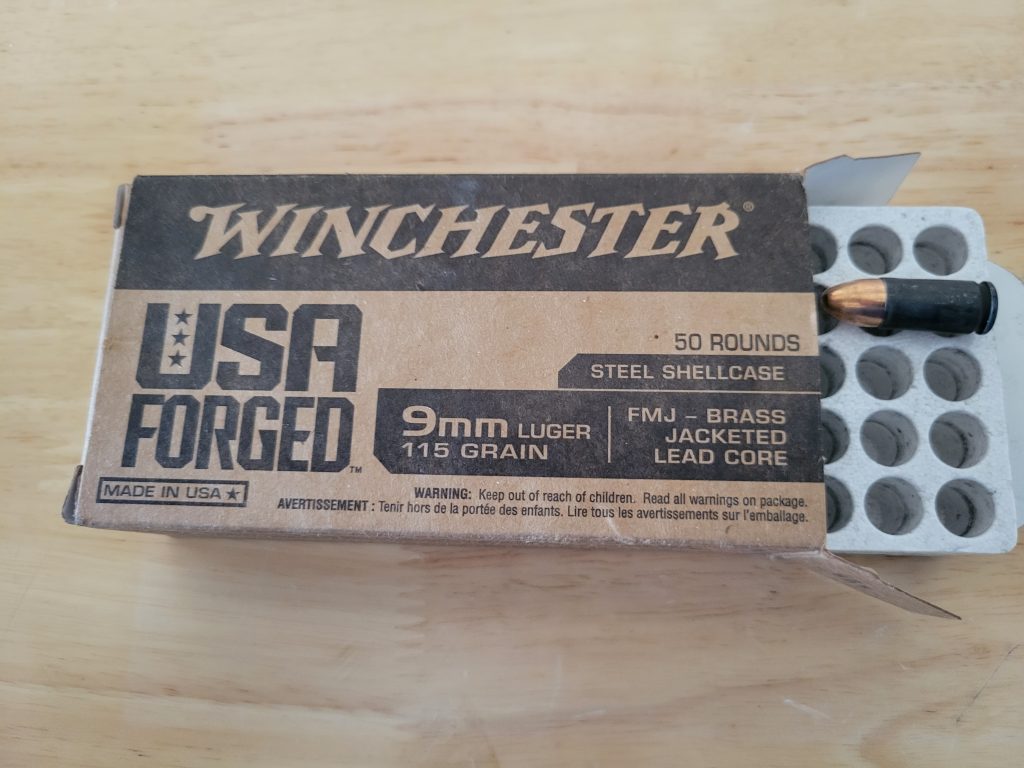 I took it to the range this morning. That was a disaster. After firing one magazine of it, the RSO came over and told me that I couldn't shoot steel case ammo, because they were unable to sell the casings to their scrap dealer. He invited me to buy some ammo in the store to continue shooting. Here is a cross section of what they were selling: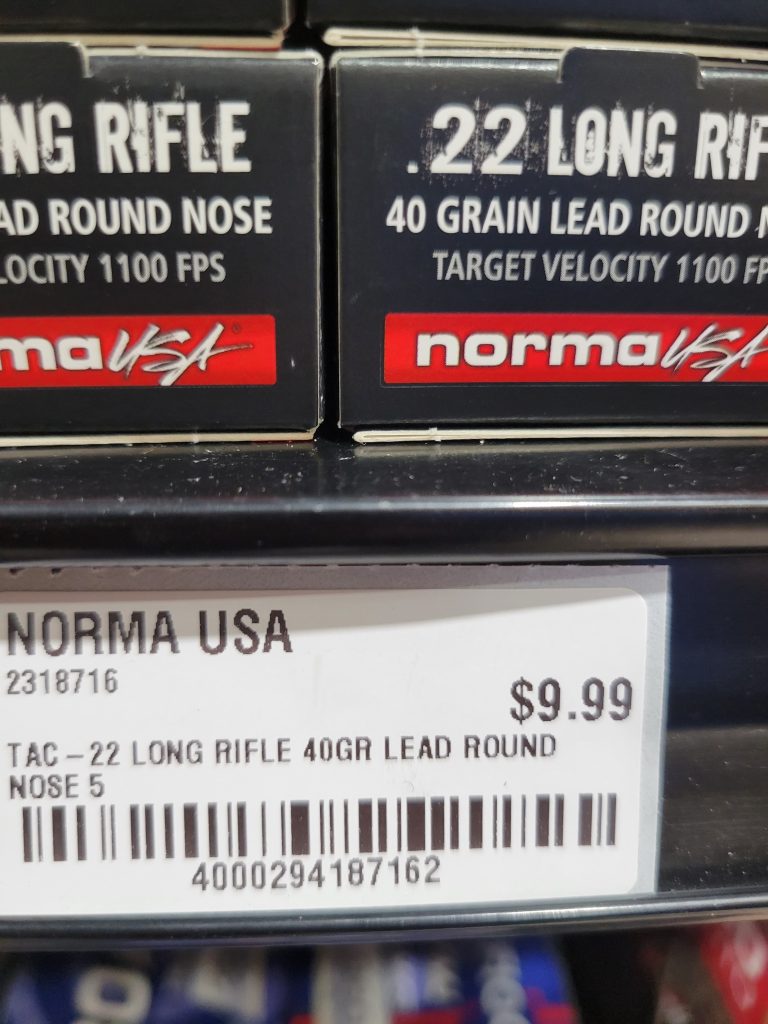 Norma .22LR for $10 a box?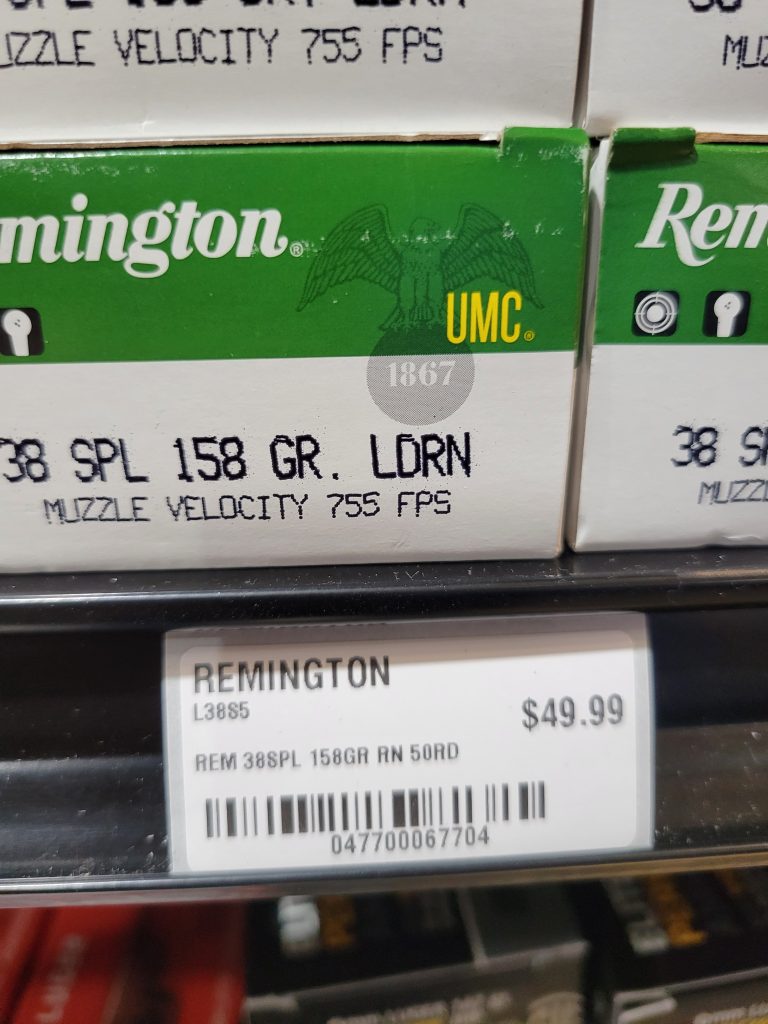 Remington .38 Special for $1 a round.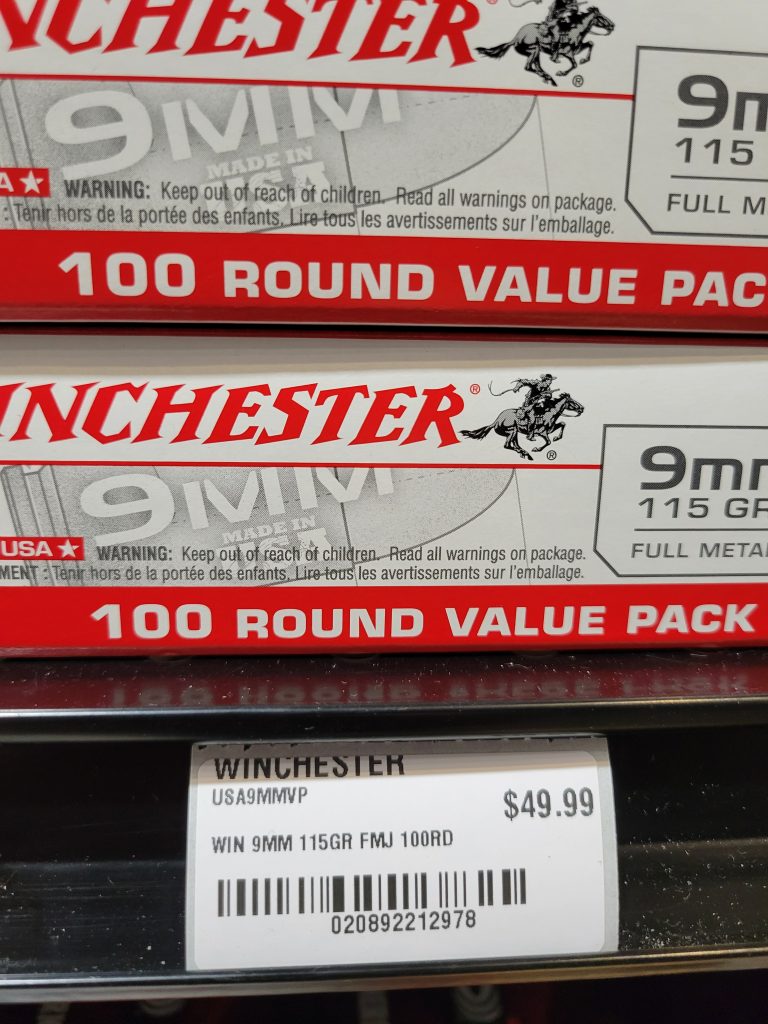 Winchester 9mm for 50 cents a round. I can get the same stuff from 2A warehouse for 37 cents a round.
This means that shooting 2 boxes of ammo at this range using their ammo is going to cost me:
A $10 annual "membership fee"
$20 for the range fee
$13 in extra ammo costs.
Over the course of a year, a monthly trip to the range using their ammo will cost me $406 in range fees and extra ammo costs. Also, I don't reload, but if I did, this would bug me: They won't let you take your brass with you.
So I will make sure that I have brass cased ammo next time.