So now that I am in the middle of building "Kyle," I am planning my next build: "Gaston." It should take me a couple of weeks to finish Kyle, counting parts delivery, assembly, and the holidays interfering. My object with Kyle is an accurate, lightweight AR pattern rifle in 5.56 that has no identifying marks on it, no engraving. Just a sterile, all around defense rifle.
Once Kyle is complete, I will start getting parts together for Gaston.
Gaston will, of course, be a Glock compatible handgun. I am patterning it after a Glock 19, using an 80 percent lower. Cost: $150
I have selected a Gen 3 slide with RMR cut from ninex19. The slide costs about $325. I won't be mounting an optic on it yet, but I want the option if I decide to do so later.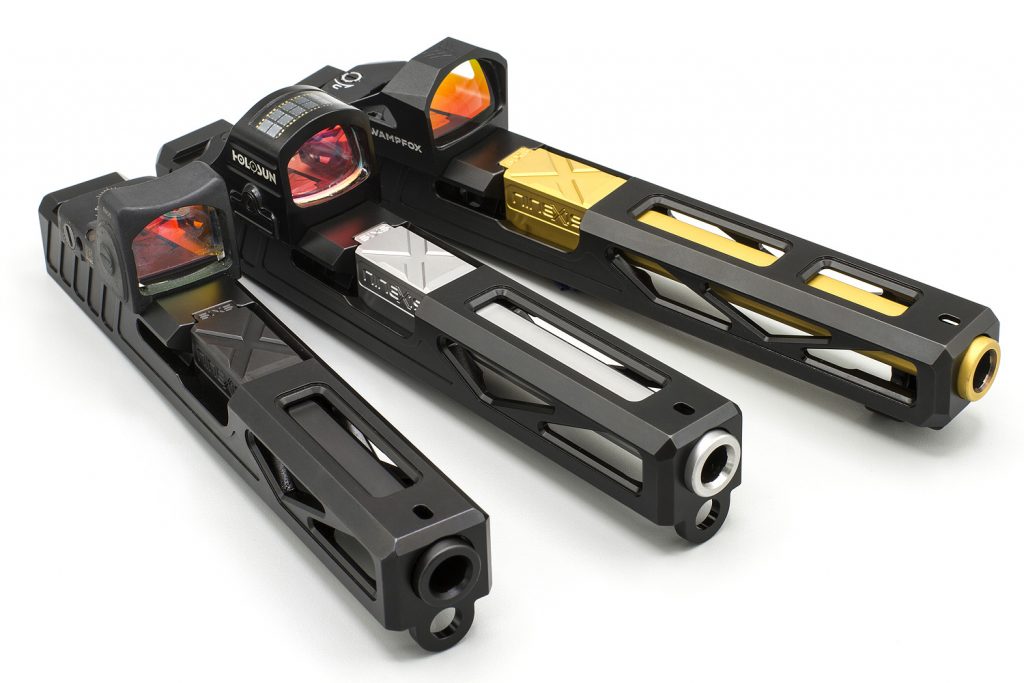 I am looking at using a Faxon barrel again. (Can you tell that I really like their barrels? I use them almost exclusively) The one I am looking at is extended and threaded for a suppressor. I am really considering Chameleon PVD like this one. It costs $210.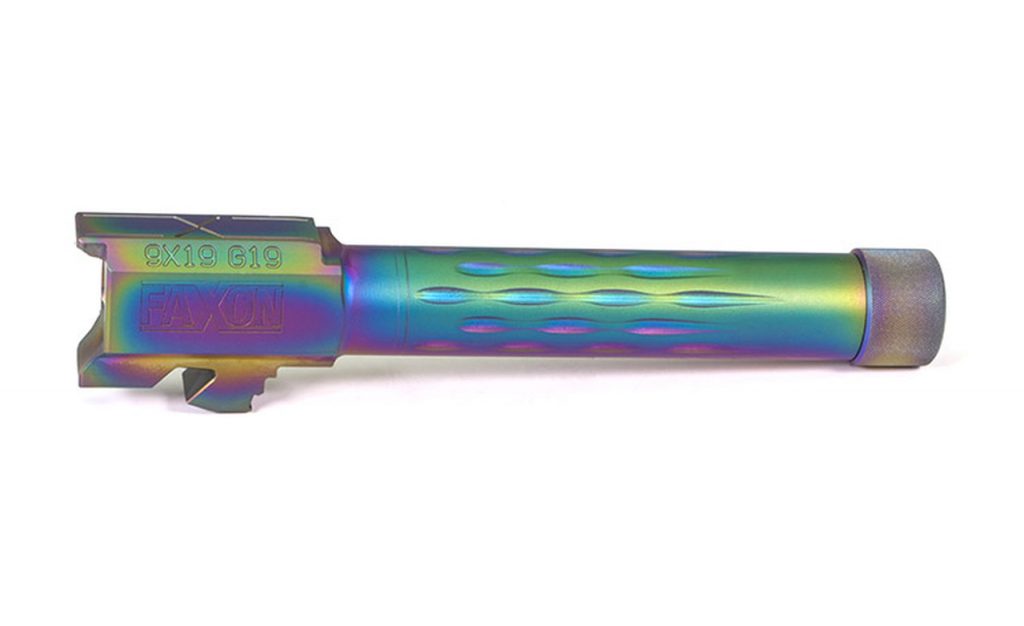 I want something that will not only be high quality, but will look sharp. I will finish it off with the internals and a set of night sights. My budget for this build is $850. I know that this is more than an off the shelf Glock 19, but one of the advantages of building your own is not just privacy, but getting a handgun that is higher quality and better looking than a factory made one. If I was looking at making a stock 19 knockoff, I could do it for less than $550. I want something unique.