The new 80 percent lower arrived over the weekend. Before I even began, I checked the magazine catch slot to ensure it was the proper size. I began the milling operation at 7:30 this morning, and the entire rifle was ready to go by 10:00.*
The upper
Total cost for the completed upper was $1435.
The lower
Total cost for the completed lower was $750.
The Glass
The total cost of this rifle without considering the optics was $2185. If you count the cost of the scope and its mount, the total project cost was $2,785. The rifle with the scope mounted weighs in at 8.85 pounds.
I headed out to the range to test fire it. If functions fine, with the brass coming out at the 3 o'clock position, so I have the gas block tuned correctly. The first target was at 25 yards, five shots to get a 25 yard zero. The first shot was the one that is the lowest, most rightward one.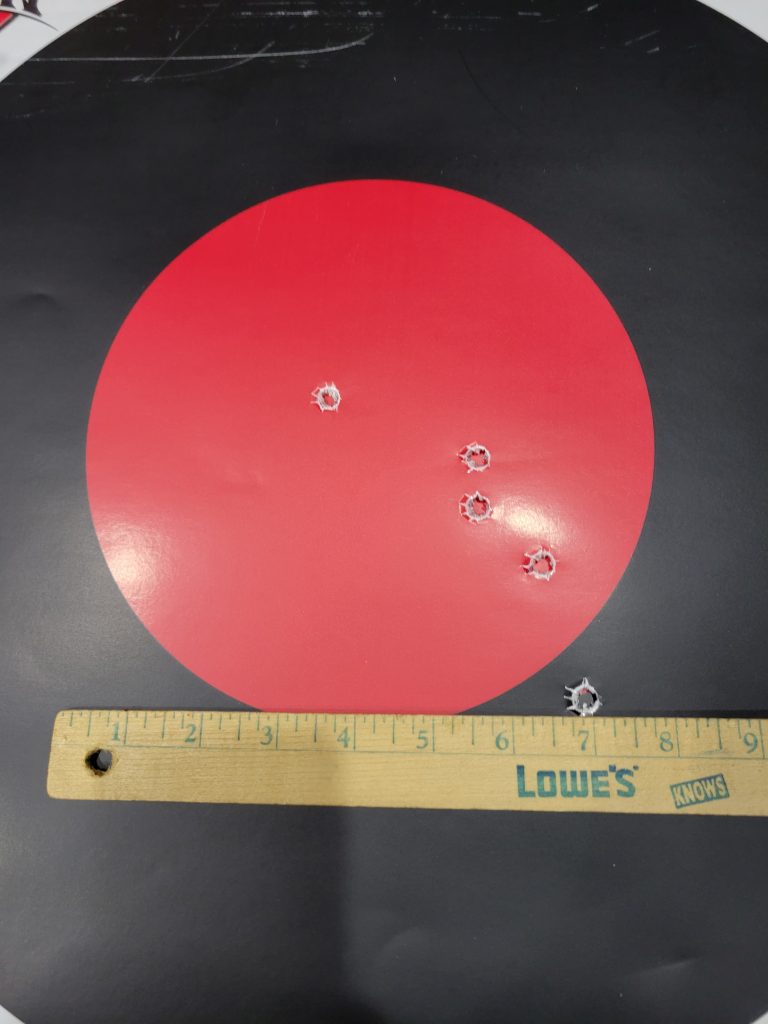 Once it was dialed in at 25 yards, the target was placed at 100 yards. I fired two five round groups. The first group is the five holes to the upper left. That group measured in at 6.25″. Some adjustments were made. The second group is the one to the lower right, which measured at just over 3.5″.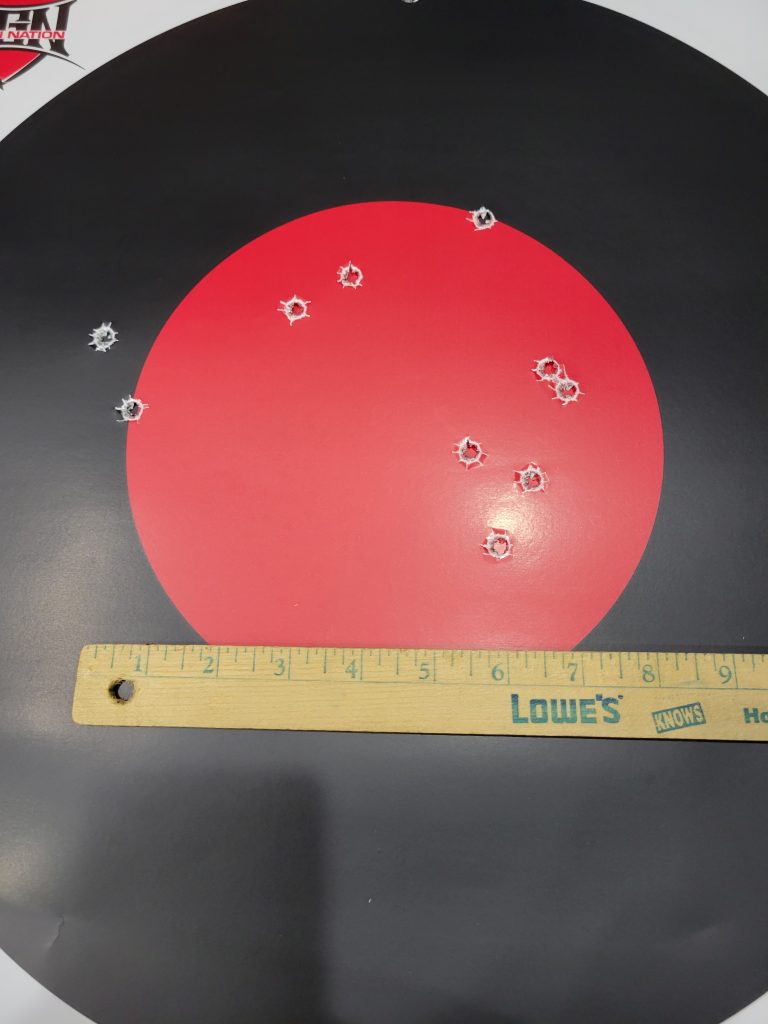 This rifle isn't a tack driver, but it isn't meant to be. Then again, the loose groups are probably because I haven't had much range time for about a year. I think some more range time is in order.
I have no relationship with any of the vendors or manufacturers mentioned in this post, other than me being a customer. The prices paid and any discounts I received were those available to the general public.
*The rifle is ALMOST done. When I was assembling it, I realized that I was out of roll pins for the bolt catch. I went to the range without a bolt catch installed. That will be rectified once the new pins arrive.