It's just that simple. I don't care if a man wants to have sex with other men. I don't care if a man wants to dress as a woman. I don't care if a man thinks that he is a woman. Whatever. You do you. What I care about is that you don't force me to play along, and I especially want you to stay away from kids.
So when I see a man who thinks that he is a woman and dresses like a cat in order to give shows to children, especially when he openly states that he is "delivering children-focused programming with the goal of helping children develop positive relationships with themselves and others," I have a problem with it. This mother should be investigated:
South Philly resident Mishana Klein has been taking her 7-year-old daughter to the story time since it first started five years ago. When her daughter first attended she "used to be really self-conscious … and now she's so confident when she struts along with Maria Topcatt,"
Meanwhile, they are using public schools to indoctrinate children in the first grade. At least here in Florida, it's illegal for them to use your tax dollars to groom first grade children for being molested by men who think that they are women and are dressed like cats in order to lure children.
Meanwhile, the Columbus, Ohio police department hears about a drag queen story hour for kids, and VOLUNTEERS to provide security, even though they were expressly told by the groomer freaks that they weren't needed or wanted.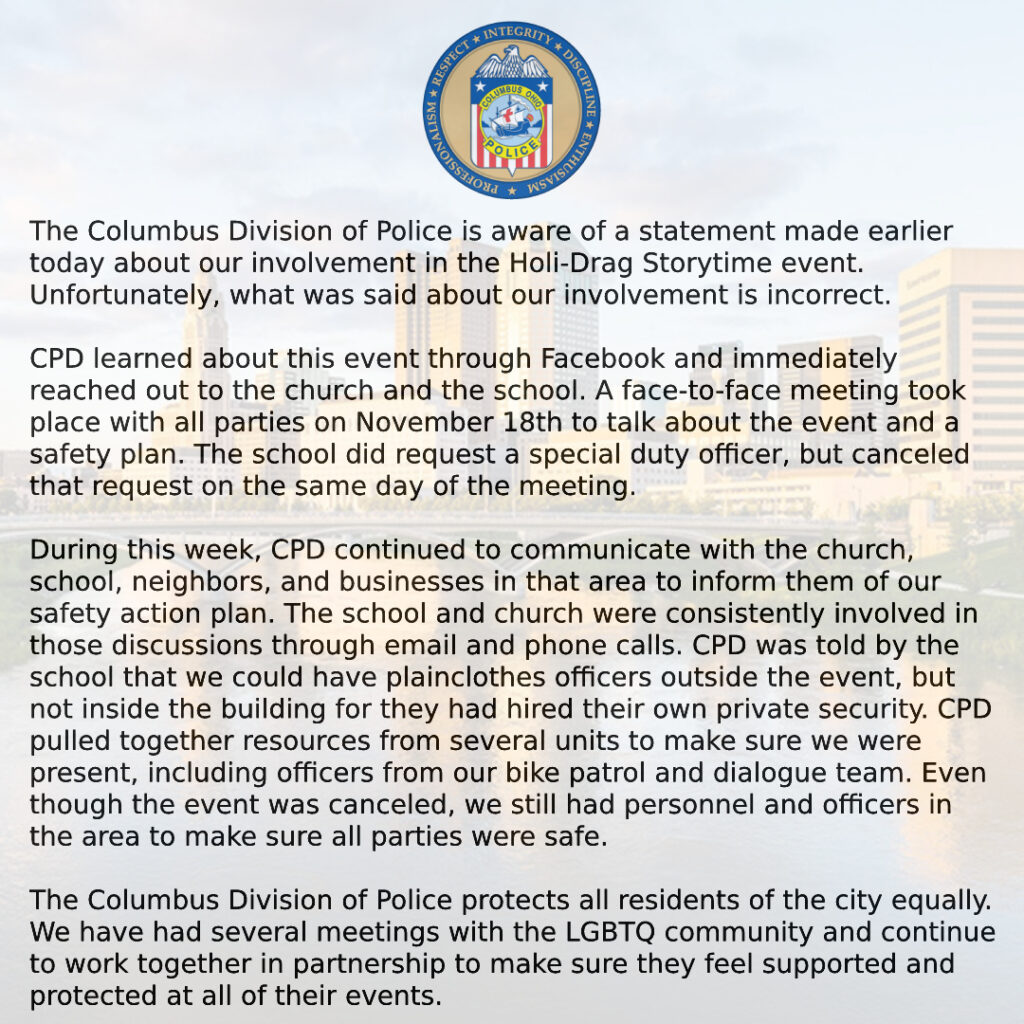 I don't understand why the cops want to support the very people who want to defund them. Seeing that there have been violent political protests and that police are actively providing support and security for the leftists, I am forced to move Columbus from Zone 1 to Zone 3.
Don't forget that Zone 3 is a zone where violence has has taken place with little to no attempt at mitigating response from local authorities. Additionally, police and/or prosecutors are likely to bring the full weight of the law down upon those who attempt to defend themselves from these actors, or those who speak out against them.