A Rhode Island School district is now claiming that using the wrong pronoun for a tranny is violence and people should "respond accordingly." It seems to me that they are saying that the use of force should be authorized to stop someone from using the wrong pronouns.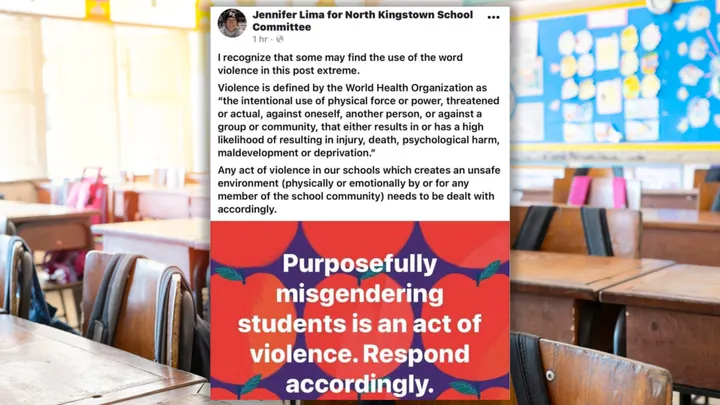 "I absolutely believe in First Amendment speech protections, both as an elected official and an individual," Lima added, "I do not believe that post suggests that using incorrect pronouns should be met with violence."
The left claims that riots are "mostly peaceful," that the J6 protest was an insurrection, and Kyle Rittenhouse deserved to be attacked because he shouldn't have been there in the first place. Now they claim that a call to use the force of government to "investigate and discipline such occurrences in the same way as any other biased-based assault" is not violence.
War is Peace, Freedom is Slavery, Ignorance is Strength.
Fine. Bring it on. Let's get this party started.