For decades, the left has demanded that people who own guns be required to take classes on safe handling and storage of firearms. Now, if you take that training, they will use it against you.
EDITED TO ADD:
The left has taken a picture of a group of people at the range to mean that they participated in paramilitary training. Our blogshoot, like any common day at the range, looked a lot like this.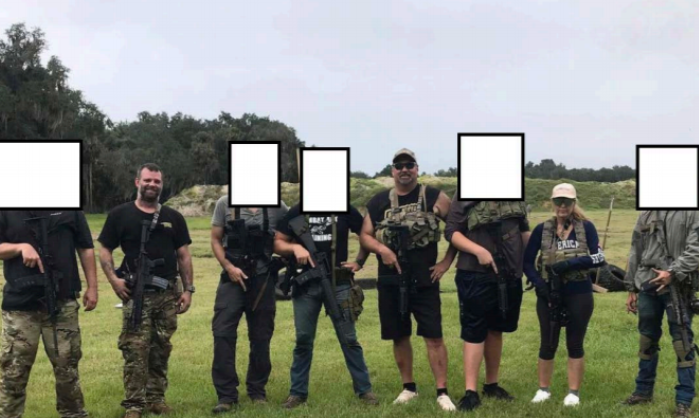 By this standard, I would be screwed.