Remember those historians that I wrote about who were advising Biden that the Right was a threat to Democracy? Just like all Marxists, they are apparently ready to begin killing off political opponents. Literally. Here is one of them saying that Trump should be executed:
Here is retired General Hayden, former director of the NSA and current CNN contributor agreeing with him: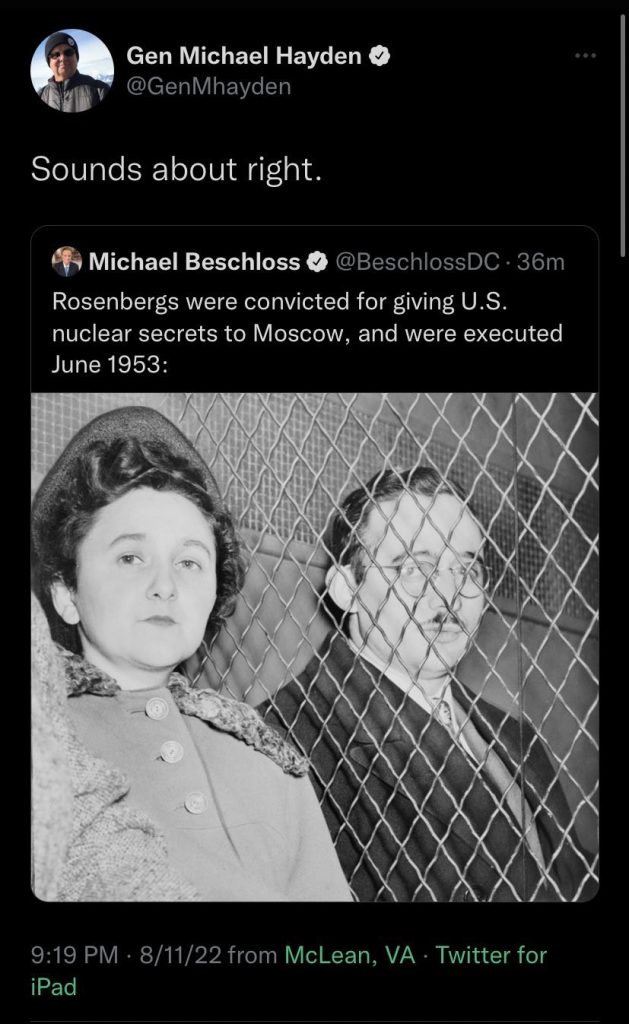 They want you dead. If this is how they act when we own 600 million guns, how will they act after we are disarmed?