I had a lot going on this week, but managed to get in a bit of shop time. I used it to get the slide for project Gaston finished.
I used this slide from Ninex19 at a cost of $320, a Glock 19 slide parts kit from Brownell's ($50), and a Faxon barrel ($210). That makes the total for the upper half $580.
Assembly was easy. I used this video as a guide:
It isn't the best video, but it got the job done. One thing I wanted to note: the slide came with a brass striker channel, and I used that one instead of the one that came the parts kit.
All I need to do is set the TFO sights on the pistol and it's done. I think it looks good, but it will be a week or so before I get a chance to test it at the range.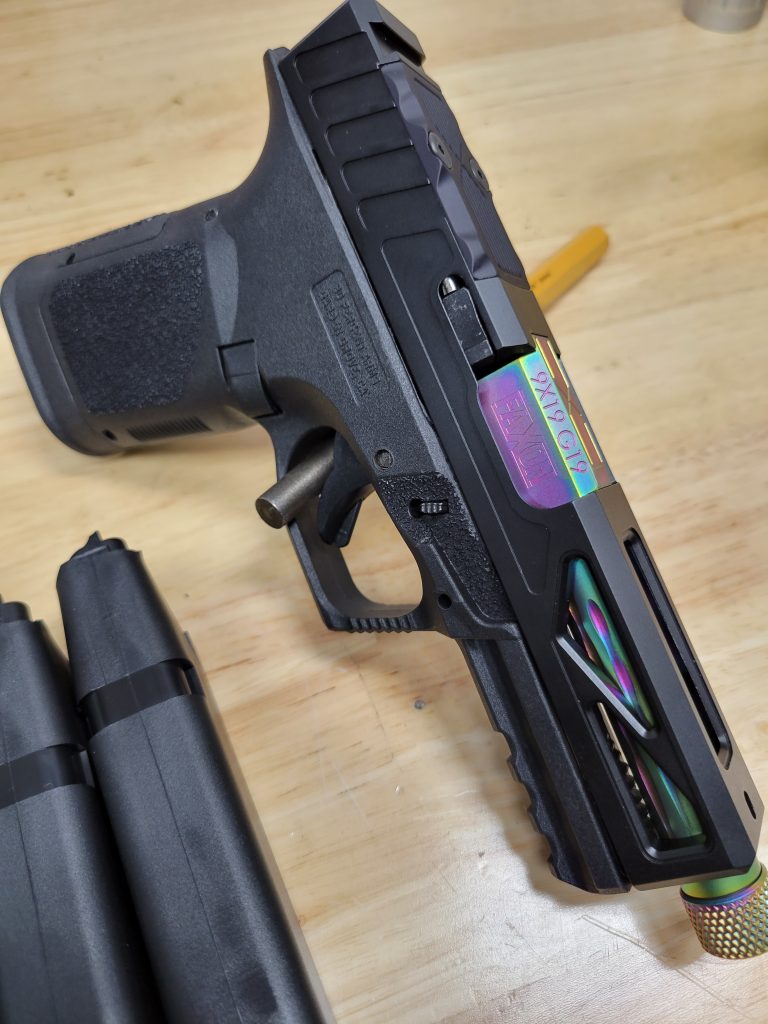 The total cost was $790 plus the $95 for the sights- a total cost of $885, or $45 over budget. A bit more than a factory G19, but I get the extended barrel and the RMR cut. Plus it looks great.