As regular readers know, I recently completed project Gaston– an 80 percent Glock compatible pistol frame. Today was the day that I finally got to take it out to turn some money into noise.
I got to put a single magazine through it. Accuracy was fine. Here is the target from 10 yards, rapid fire.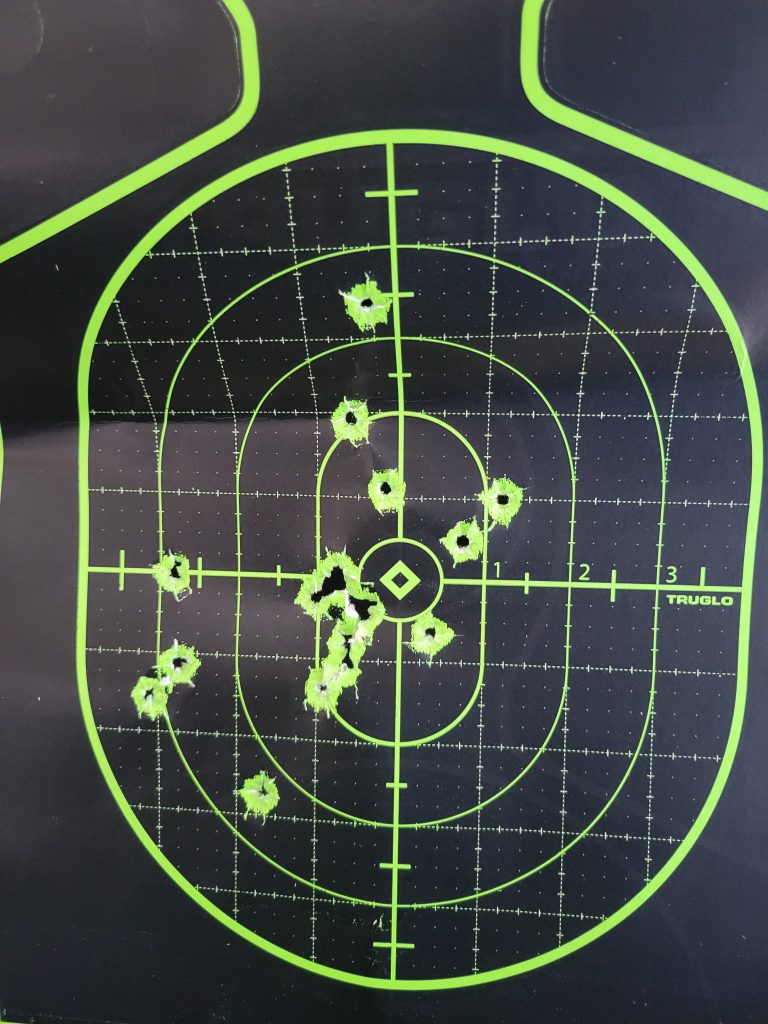 The problem was reliability. Out of 16 rounds, there was one stove pipe, three failures to feed, one round with a dented primer but no PEW!, and one where the fire control group didn't reset.
I didn't even get a chance to troubleshoot before the RSO came over and forced me to stop shooting because my ammo was steel cased.
I am wondering if the problems were caused by too heavy of a recoil spring. The slide is a lightweight one, and perhaps changing out the standard 15 pound spring with a 13 pound one will work.
In the meantime, I need to buy some brass cased ammo and save the steel cased stuff for the outdoor range. More on this later.