The woman who decided to come after my job and my rights to speak? I don't know if it's because of Social Media blowback, or if it was in response to me emailing her employer, but her Twitter account is now set to private.
Who got silenced now, bitch? Since you like Breakfast club quotes so much (that is how I found so much of your shit- you used the same quote on every one of your social media accounts)
We are not taking your shit any more, Karens of the world. Check Target's stock price for more details.
EDITED TO ADD:
This was all she got with all of that: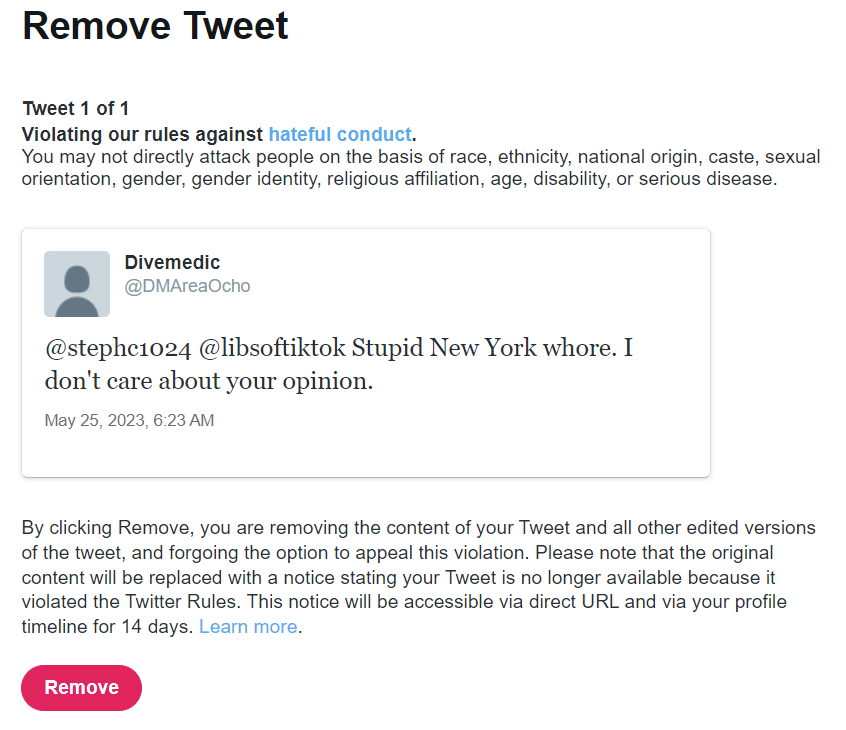 I had to remove the post that called her a whore. Hey Stephanie- how did your meeting with HR go?