The Norwegian Defense force has established an all female special forces unit. Here are the physical requirements for entry: (translated- sorry if wrong)
Minimum physical requirements
2 body lifts (pull ups?)
20 push-ups
35 situps in 2 min
20 back lift
Swim 200 meters (10 meters under water)

Test on course beginning:
7 km pack run with own bag of 22 kg
Outfit: sportswear and sneakers
Time requirements: 54 minutes
Before graduation:
7 km pack run with handed out bag of 22 kg
Outfit: uniform, marching boots and weapons
Time requirements: 54 minutes
What requirements are there for male special forces?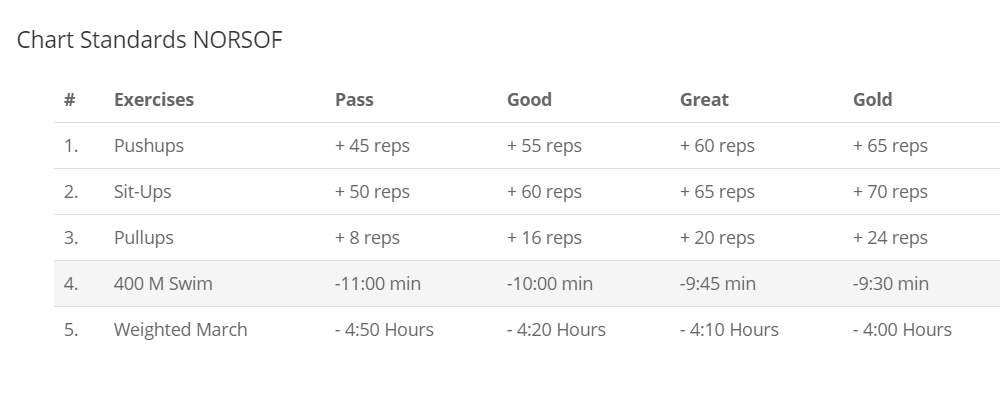 So the female special forces candidates wouldn't come close to qualifying for the male version. Even the weighted march is easier, because the women the men must travel 30km to the women's 7km. Well, what are the requirements for basic troops, men and women?
Note that women who qualify for special forces in Norway would have to complete 2 pull ups, 20 push ups, and 35 sit ups, which would barely be a "passing" grade for men who AREN'T special forces. Compare it to the entry test for the US Army Ranger school:
Every country that permits women lowers the requirements. They have to. This is unfair to the women who go into combat and must face the reality of combat that they are simply not physically prepared for.