I got a notice from Facebook over the weekend, telling me that I something I posted violated Facebook's community guidelines. I was thrown in FB jail again. That's odd, I thought. I haven't posted ANYTHING to Facebook in months, ever since I was tossed in FB jail for things that I had already been thrown in FB jail for before.
Some history. I stopped posting to FB when I was given a 7 day ban on January 10 because:
Multiple posts from the last year didn't follow our standards.
Yeah, I know. You suspended my account no fewer than 11 times in the 12 preceding months. Still, I had done nothing new to merit such a ban. Because of that, I only made three posts after the ban ended on January 18. One was to change my profile pic to an announcement that I would no longer use FB, and instead would be found on Gab, MeWe, and Parler. The second was to post this picture: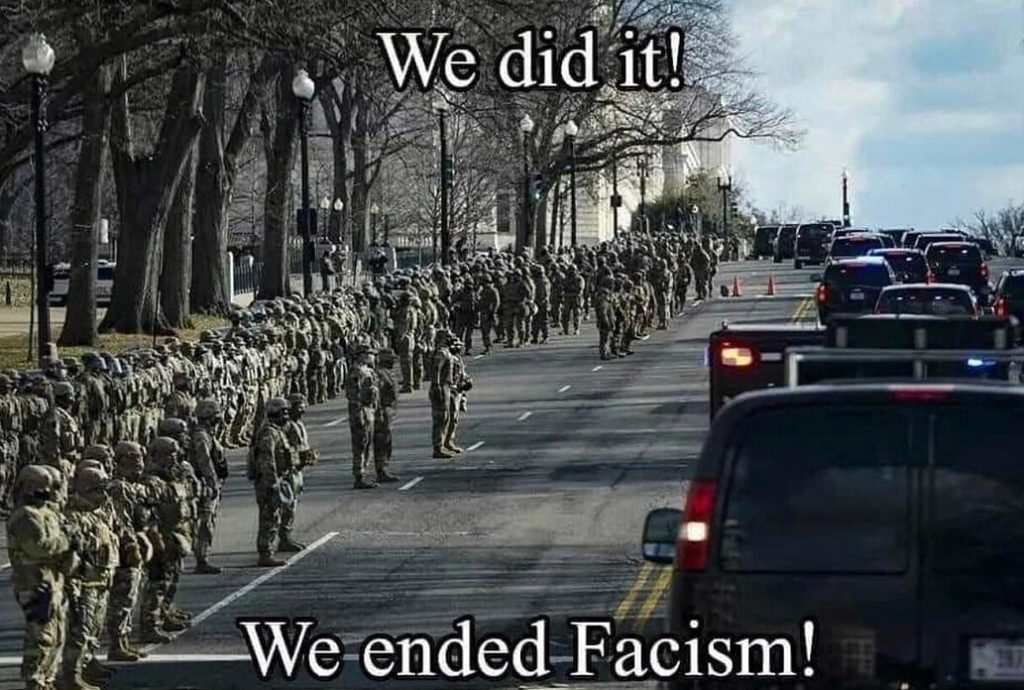 Then the third was on February 24, which was a link to the article in TIME magazine, where they admitted to rigging the election. When I said the election was rigged, it got me a ten day ban. It turns out that I was right.
Still, what was it that I did to violate the community standards of FB this time? So I logged in to find out, and it turns out that I was banned again for posting this picture all the way back in August of 2020:
My punishment? Apparently, FB says that the business page that I manage is not permitted to do any paid advertising for 30 days. So what? I stopped all paid advertising for all of my businesses with FB a year and a half ago because of this exact sort of thing from them.
I don't care about your website any longer. I am no longer providing content to draw eyeballs for you to sell, nor am I a consumer of the content of others that you are selling. Fuck off.